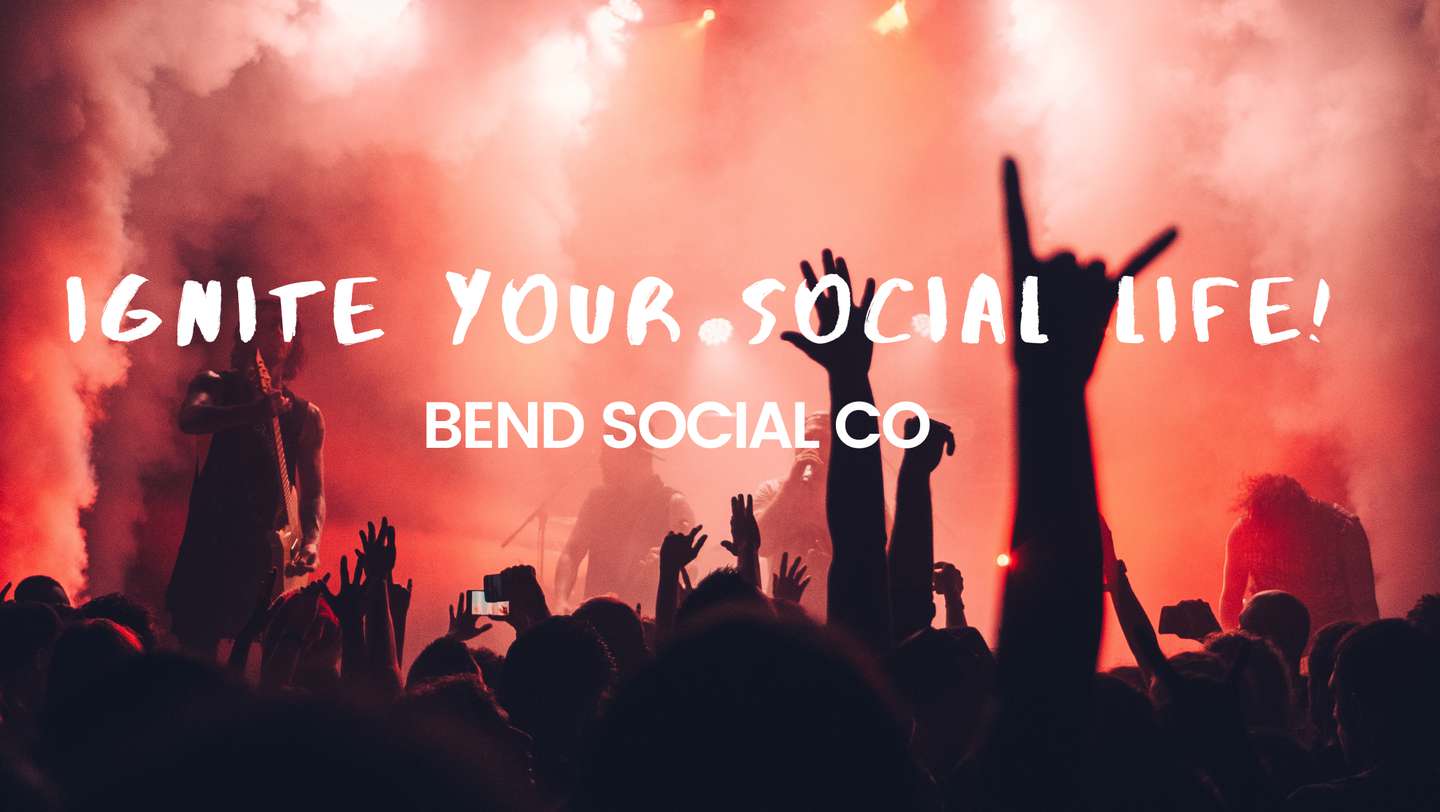 Are You Local in Bend? Missing Out of The Fun?
Things to do in Bend, Oregon
Sep 2, 2023

Discover a New Avenue for Local Delights with The Bend Social Co!
Hey there, Central Oregon explorers between 35 and 65! We've got some exciting news to light up your social calendars and inject a burst of new experiences into your Bend life. Introducing The Bend Social Co, your ticket to tailored foodie escapades, thrilling adventures, and enriching cultural events, all designed exclusively for Bend locals like you. Let's dive in and explore the magic that's about to unfold!
Elevate Your Bend Experience: From Locals, For Locals
Imagine events meticulously curated with you, the local Bend resident, in mind. That's exactly what The Bend Social Co brings to the table. We understand that your connection to this stunning region runs deep, and that's why we're laser-focused on creating experiences that resonate with your passions, interests, and the unique spirit of Bend.
Foodie Feasts: A Gastronomic Adventure Awaits
Calling all food enthusiasts! Prepare to tantalize your taste buds with our exclusive foodie events. From farm-to-table feasts showcasing the finest local produce to interactive cooking classes led by Bend's culinary experts, our food events promise to make your taste buds dance. Imagine savoring the freshest flavors of Bend while swapping stories with fellow locals who share your appreciation for good food and great company.
Adventure Awaits: Unleash Your Inner Explorer
For those of you who crave outdoor excitement, we've got your dose of adrenaline ready. Whether it's a guided hike through Bend's hidden trails, a thrilling mountain biking excursion, or a paddleboarding rendezvous on the Deschutes River, our adventure events are tailored to bring out your inner explorer. Make memories, conquer challenges, and bond with fellow Bend adventurers who know that life's best moments happen beyond the comfort zone.
Cultural Journeys: Immerse Yourself in Bend's Soul
Bend isn't just a place; it's a community rich in culture and creativity. Our cultural events are designed to help you discover the heart and soul of Bend. From art gallery tours to live music nights that spotlight local talent, you'll find yourself immersed in the vibrant tapestry of this town's artistic expression. Connect with kindred spirits who share your love for the arts and your appreciation for Bend's unique cultural scene.
More Than Events: Forge Friendships That Last
But wait, there's more! At The Bend Social Co, we understand that the best experiences are often shared. Our events are a platform to meet like-minded locals who might just become lifelong friends. Imagine the joy of exploring a new hiking trail, trying a new restaurant, or attending a concert with a group of people who quickly turn into your adventure buddies, foodie comrades, and cultural companions.
Join the Bend Social Co: Your Invitation Awaits
So, are you ready to make the most of your Bend experience? Join us at The Bend Social Co and be a part of a community that celebrates local connections, fuels your passions, and adds an extra sprinkle of excitement to your life. Explore the hidden gems of your town, savor its flavors, and dive into its culture with events tailor-made for Bend locals like you.
Say goodbye to FOMO (Fear of Missing Out) and hello to JOMO (Joy of Missing Out on non-local activities). The Bend Social Co is your passport to unforgettable moments, new friendships, and a deeper connection to the place you call home.
Ready to embark on this thrilling journey with us? Sign up today, and let's explore the best of Bend, together!