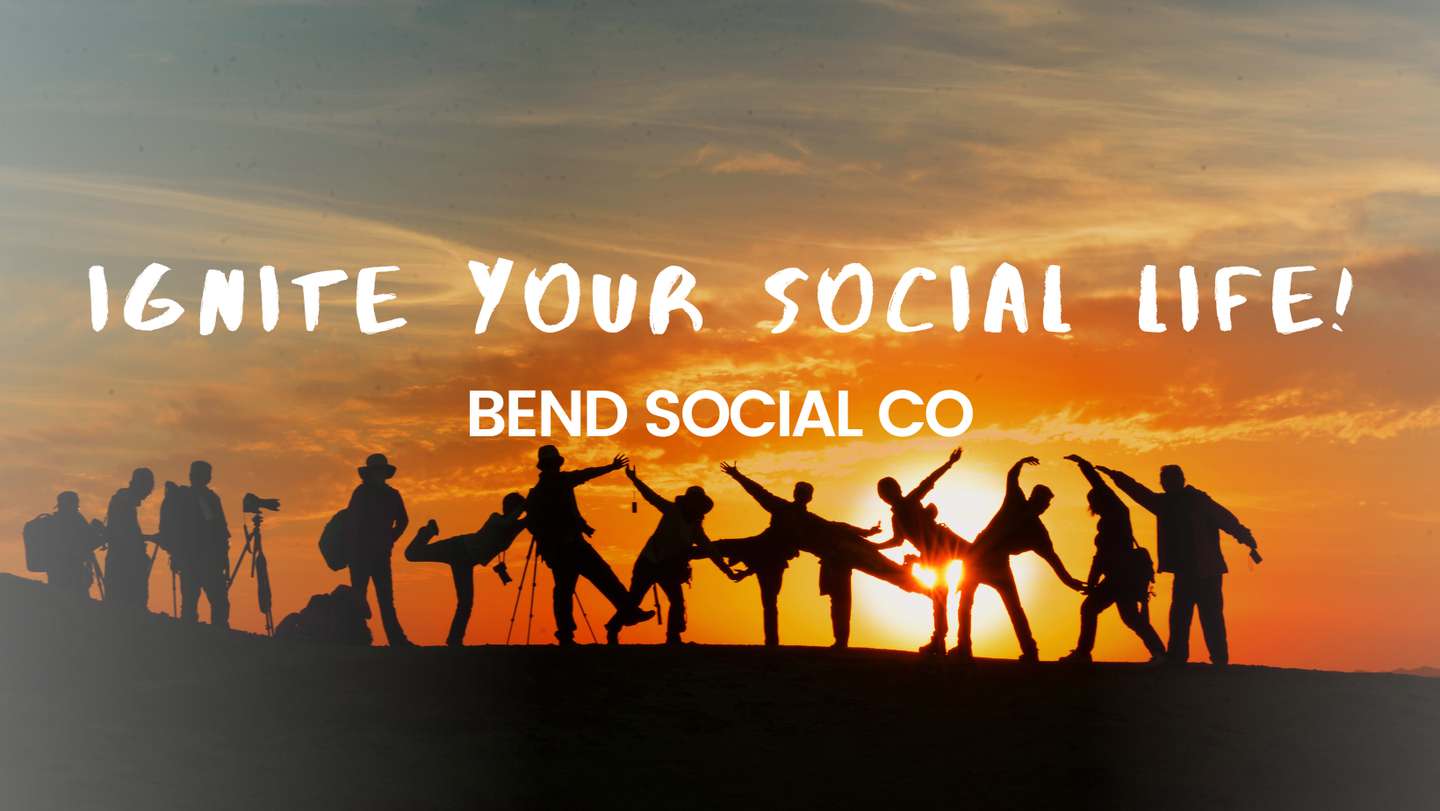 Upcoming Social Events & Things To Do In Bend
Things to do in Bend, Oregon

Upcoming Social Events & Things To Do In Bend: Join The Bend Social Co and Ignite Your Social Life
Are you looking for exciting ways to enrich your social life and make the most out of your time in Bend, Oregon? Look no further! The Bend Social Co has you covered with a wide array of upcoming social events and activities, catering to every interest, from foodies to adventure enthusiasts and more.
About The Bend Social Co
The Bend Social Co is a community-driven organization that's all about creating opportunities for people to come together, make new friends, and explore the vibrant social scene in Bend. Whether you're a local resident or just passing through, we welcome everyone to join our events and experience the unique charm of Bend.
Foodie Adventures
If you're a self-proclaimed foodie, Bend has a delectable culinary scene waiting to be explored. The Bend Social Co hosts various food-centric events that will tantalize your taste buds. From gourmet food truck gatherings to farm-to-table dining experiences, there's always a delectable adventure around the corner.
Don't miss our upcoming foodie events where you can savor the flavors of Bend and connect with fellow food enthusiasts. It's a great way to discover new dining spots and share your culinary passions with others who appreciate good food.
Outdoor Adventures
For the adventure seekers, Bend offers a plethora of outdoor activities that will get your heart racing. Whether you're into hiking, mountain biking, or simply enjoying the breathtaking natural beauty of the area, our outdoor adventure events are tailored just for you.
Join us for guided hiking trips, mountain biking excursions, or even a relaxing day by the river. It's a fantastic opportunity to explore the stunning landscapes of Bend while bonding with like-minded adventure lovers.
Art and Culture
Bend's art and cultural scene is thriving, and The Bend Social Co is right in the heart of it. We organize events that celebrate the creativity of the local community, from art walks to cultural festivals and live performances.
Immerse yourself in Bend's rich artistic culture and be a part of the city's vibrant creative community. Share your passion for the arts or discover a newfound appreciation for the talents of others by joining our upcoming art and culture events.
Community Engagement
Community engagement is at the core of The Bend Social Co's mission. We believe in giving back and making a positive impact in Bend. Our events often include volunteer opportunities, charity drives, and initiatives that bring people together to make a difference in our community.
Join us in our efforts to support local causes and build a stronger, more connected Bend. You can be a part of something meaningful while expanding your social circle.
How to Join The Bend Social Co
Getting involved with The Bend Social Co is easy. Visit our website to find our upcoming events calendar, join our mailing list, and follow us on social media to stay updated. Whether you're new to Bend or a long-time resident, we're excited to welcome you into our vibrant community.
Don't miss out on the opportunity to make new friends, explore your interests, and ignite your social life in Bend. Join The Bend Social Co this week and experience the best of what Bend has to offer. Your social adventure awaits!