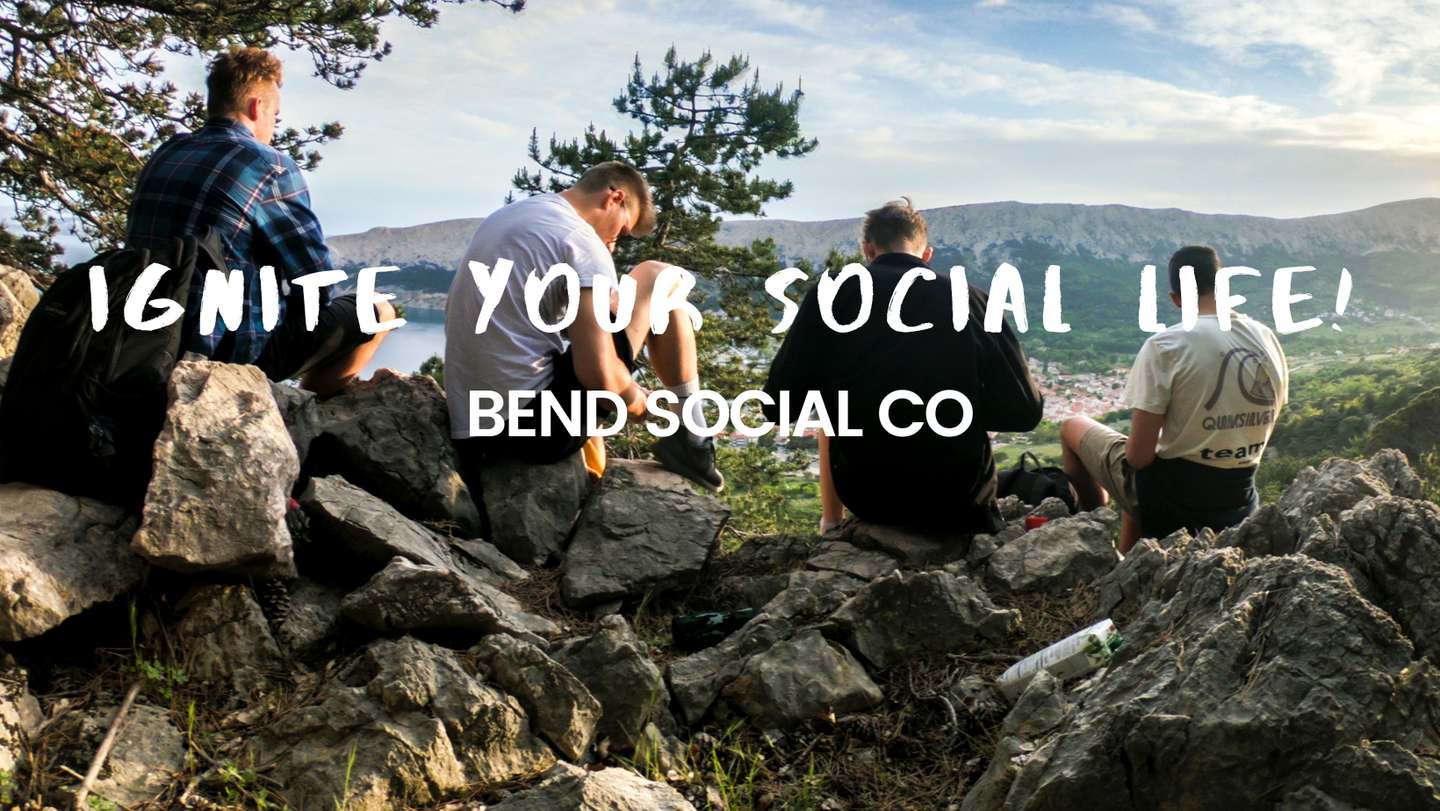 Things To Do In Bend Oregon Year!
Things to do in Bend, Oregon

Things To Do In Bend Oregon This Year!
The Bend Social Co. is a vibrant social events company located in Bend, Oregon, catering to both local residents and newcomers to the area. With a mission to ignite social lives and foster a sense of community, they specialize in organizing a diverse range of events, from foodie gatherings to concerts and outdoor activities. Whether you're a food enthusiast, a music lover, or an adventure seeker, the Bend Social Co. has something exciting in store for everyone.
Professional Events Staff 
One of the key strengths of the Bend Social Co. lies in its professional event staff. These experienced individuals are passionate about creating memorable experiences and are dedicated to getting you out and about, engaging in fun social events in no time. They understand the importance of social connections and work diligently to ensure that each event is well-planned, enjoyable, and encourages interaction among attendees.
Foodie Events and Places to Eat in Bend 
Foodie events are a particular highlight of the Bend Social Co.'s repertoire. They curate culinary experiences that showcase the region's diverse food scene, bringing together local restaurants, chefs, and food enthusiasts. Whether it's a tasting event featuring local delicacies or a themed dinner party, these food-focused gatherings are sure to tantalize your taste buds and introduce you to the rich flavors of Bend.
Outdoor Adventures in Bend 
In addition to foodie events, the Bend Social Co. organizes concerts and outdoor activities that celebrate the natural beauty and adventurous spirit of Bend. From live music performances in scenic outdoor venues to group hikes and bike rides, these events offer opportunities to explore the stunning surroundings and connect with like-minded individuals who share a passion for outdoor pursuits.
The Bend Social Co
With its commitment to fostering social connections and providing a wide range of engaging events, the Bend Social Co. is a fantastic resource for residents and newcomers alike. Whether you're looking to expand your social circle, discover new culinary delights, or embrace the outdoor lifestyle that Bend is known for, this dynamic social events company is here to ignite your social life and create lasting memories. Join us!