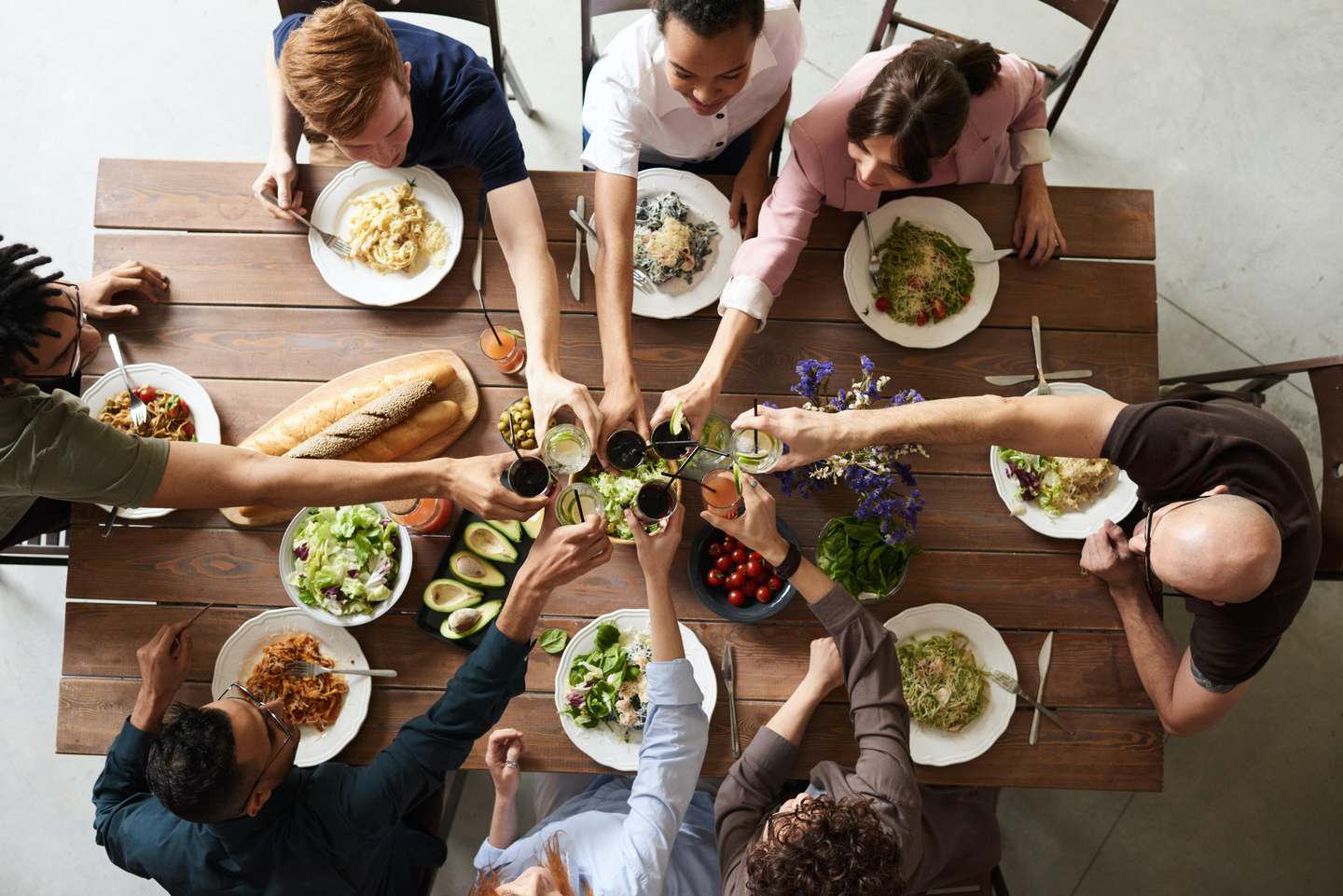 Social Groups and Clubs in Bend, Oregon - The Bend Social Co
Things to do in Bend, Oregon
Aug 29, 2023

Social Groups and Clubs in Bend, Oregon - The Bend Social Co

Bend, Oregon has become a popular "move-to" destination for many reasons. Of course, the accessibility to outdoor activities and the beautiful weather are on top of the list. Not far behind though, is the small-town feel and sense of community that Bend has managed to retain thus far in the city's urban growth.
Ask anyone who lives here and the first thing they will tell you is that people are friendly, kind, and generous. Whether you are stuck on the side of the road with a flat tire, stranded downtown without a cell phone, or lost wandering around hiking trails, you can always count on a passerby to stop and offer their assistance. If you post that your dog is lost, people come out of the woodwork to hang signs and search as if it was their own dog who was missing. One might think that unselfishly offering a helping hand to a stranger is the norm, but after living in seventeen different cities throughout my life, I assure you it's not. The Bend area has managed to hold on to that "womb-like" feel that I so fondly remember in the '90s.
But in a community of over 100,000 people (most of which are not true Bend natives), how does one find their own community in the city of Bend? What if you don't have the opportunity to meet people organically like through a parent of your kid's friends or fellow attendees at a local church? Well, here are some special events, places, and clubs in Bend, Oregon to check out if you want to meet others with similar interests who also have the desire to connect or just simply learn about something new!
The Bend Social Co:
Let's talk about the adventure of making friends in this beautiful city. We've all been there, wandering around Bend and Redmond, wondering if making friends is harder than solving a Rubik's Cube blindfolded. But guess what? The Bend Social Co. is here to turn that lonely frown upside down! Our mission? To bring fantastic folks like you together through our awesome foodie escapades and thrilling adventures. No more wondering if you'll ever find your people—our carefully curated events are like friendship goldmines, where you can bond over local flavors, explore nature's wonders, and create memories that stick tighter than your hiking boots in the mud. So, gear up, taste the local treats, and join us – because in Bend, you're never alone on this adventure!

Meetup:
You will be hard-pressed to find a group on Meetup that doesn't exist. Whether you're a "Proclaimed Nerd, Geek or Dweeb" or "A Vintage Woman With A Trailer," Meetup is a fantastic place to meet people. The groups are free, there is no obligation, and it's a great place to learn about everything.
Facebook Groups:
Are you a Bend Foodie or a Global Indie Music Lover? Well, you're in luck! There are hundreds of groups waiting for new members in Bend. Facebook Groups are yet another great resource for meeting people and finding that sense of belonging.
The Chamber of Commerce:
Honestly, before I moved to Bend, I knew nothing about the Chamber of Commerce. Like a Rotary Club or the Lions Club, I knew the Chamber existed but couldn't tell you what they did. Well, the Chamber of Commerce in Bend is amazing. It's a great place to contact if you own a local business and is truly a centralized hub for finding various resources. The Chamber is also a great place to find out what's happening in the community. From social engagements to local news and politics, the Chamber is an excellent source for finding out what like-minded people are doing around town.

COCC Personal Enrichment Courses:
Looking for classes to refresh your skills or learn something new? The Personal Enrichment Courses at Central Oregon Community College (COCC) include a wide variety of options and is a fun place to meet others in the Bend community. Classes start as low as $10 and are offered throughout the year.

Outdoorsy Groups
Whether you're looking to play the golf course, hike the high desert, or ski down Mt. Bachelor, Bend has a wide variety of club sports to join. If you're looking to join competitive teams, Bend has teams of all skill levels and even private lessons to practice. Regardless of the outdoor activity, we have a sports club for you.