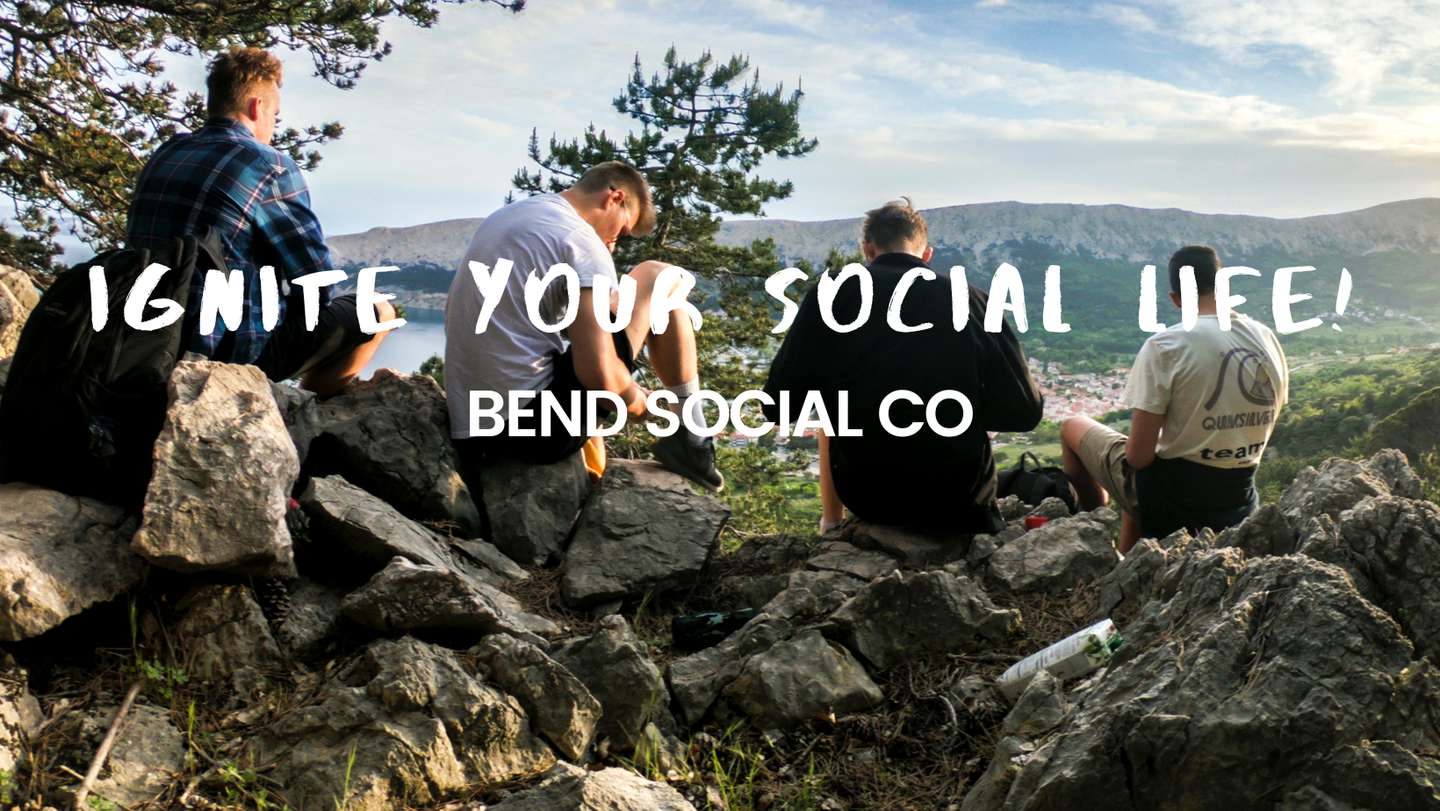 Social Groups and Clubs in Bend, Oregon
Things to do in Bend, Oregon
Aug 14, 2023

Social Groups and Clubs in Bend, Oregon
In the vibrant landscape of social groups, discovering the perfect fit for your interests and aspirations can be a gratifying quest. This is where Bend Social Co emerges as a beacon of connection and community. By becoming a part of this dynamic collective, you open the door to a world of possibilities in Bend, Oregon. For newcomers seeking to forge meaningful connections, Bend Social Co stands as a haven where like-minded individuals converge. Through its thoughtfully curated events spanning the realms of gastronomy, adventure, and music, this group provides a platform for newcomers to not only explore the enchanting city of Bend but also to embark on an unforgettable journey of camaraderie.
Join Bend Foodies on Adventures 
Imagine immersing yourself in a tapestry of flavors, as curated foodie events introduce you to Bend's culinary delights, fostering not just a palate-pleasing experience but also a setting for forging friendships over shared meals. For the adventure enthusiasts, the group's carefully crafted outings unveil the natural beauty of Bend's surroundings, transforming strangers into companions as you hike, explore, and embrace the outdoors together. And let's not forget the harmonious notes of music that resonate through Bend's soul — Bend Social Co's music events become a conduit for discovering kindred spirits who share your passion for melodies that stir the heart.
Social Club and Adventures in Bend 
In the heart of Bend, Oregon, a tapestry of camaraderie awaits. Don't let the chance slip through your fingers; seize the opportunity to be part of Bend Social Co's vibrant community. As newcomers converge to relish in curated foodie experiences, embark on thrilling adventures, and sway to the rhythm of live music, the bonds you forge are destined to be the foundation of lasting friendships. Join Bend Social Co today, and let the vivacious spirit of Bend's social scene enliven your journey like never before!