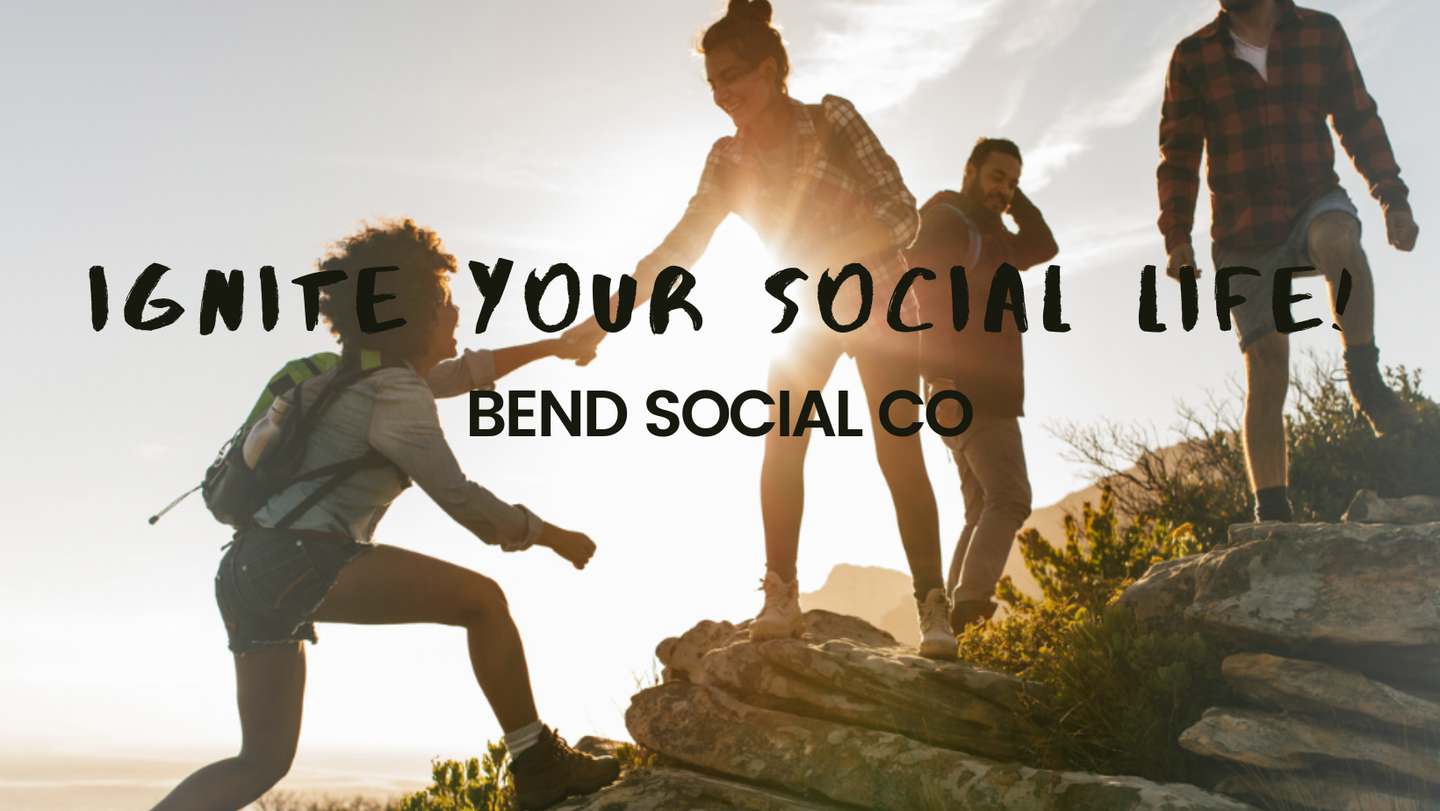 Social Events and Adventures In Bend Oregon
Things to do in Bend, Oregon

Social Events and Adventures In Bend Oregon

If you're looking to meet new people, enjoy incredible events, and enhance your social life in Bend, Oregon, joining the Bend Social Co should be at the top of your list. As a member, you'll gain access to a vibrant community of like-minded individuals eager to connect and make new friends. Whether you're new to the area or simply looking to expand your social circle, the Bend Social Co offers the perfect platform for building meaningful relationships.
Events and Things to Do In Bend 
One of the key benefits of joining Bend Social Co is the opportunity to participate in amazing events. From outdoor adventures like hiking, biking, and kayaking to social gatherings such as wine tastings, game nights, and themed parties, there's always something exciting happening. These events provide a fantastic avenue to meet others who share similar interests and passions while having a great time exploring everything that Bend has to offer.
Networking in Bend This Week
Additionally, being a member of Bend Social Co offers unparalleled networking opportunities. Whether you're looking to advance your career, start a new business, or simply connect with professionals in various fields, this community provides a valuable platform to network and establish meaningful connections. By attending the organization's professional development workshops, seminars, and networking events, you'll have the chance to engage with individuals who can help you grow both personally and professionally.
Community Connections in Bend 
Lastly, by becoming a member of Bend Social Co, you'll gain access to a supportive and welcoming community that is committed to fostering connections and friendships. The organization emphasizes inclusivity, diversity, and creating a safe space for all members. You'll find a warm and inviting atmosphere where you can be yourself, make lasting connections, and forge lifelong friendships with individuals who genuinely care about your well-being.
The Bend Social Co 
In conclusion, if you're seeking a dynamic and engaging social life in Bend, Oregon, joining Bend Social Co is the perfect choice. With its wide range of events, networking opportunities, and a friendly community, this organization provides the ideal platform to meet new people, enjoy exciting experiences, and enhance your social life. Don't miss out on the chance to enrich your life in Bend—become a member of Bend Social Co today and start building the connections and experiences you've been longing for. Join us!