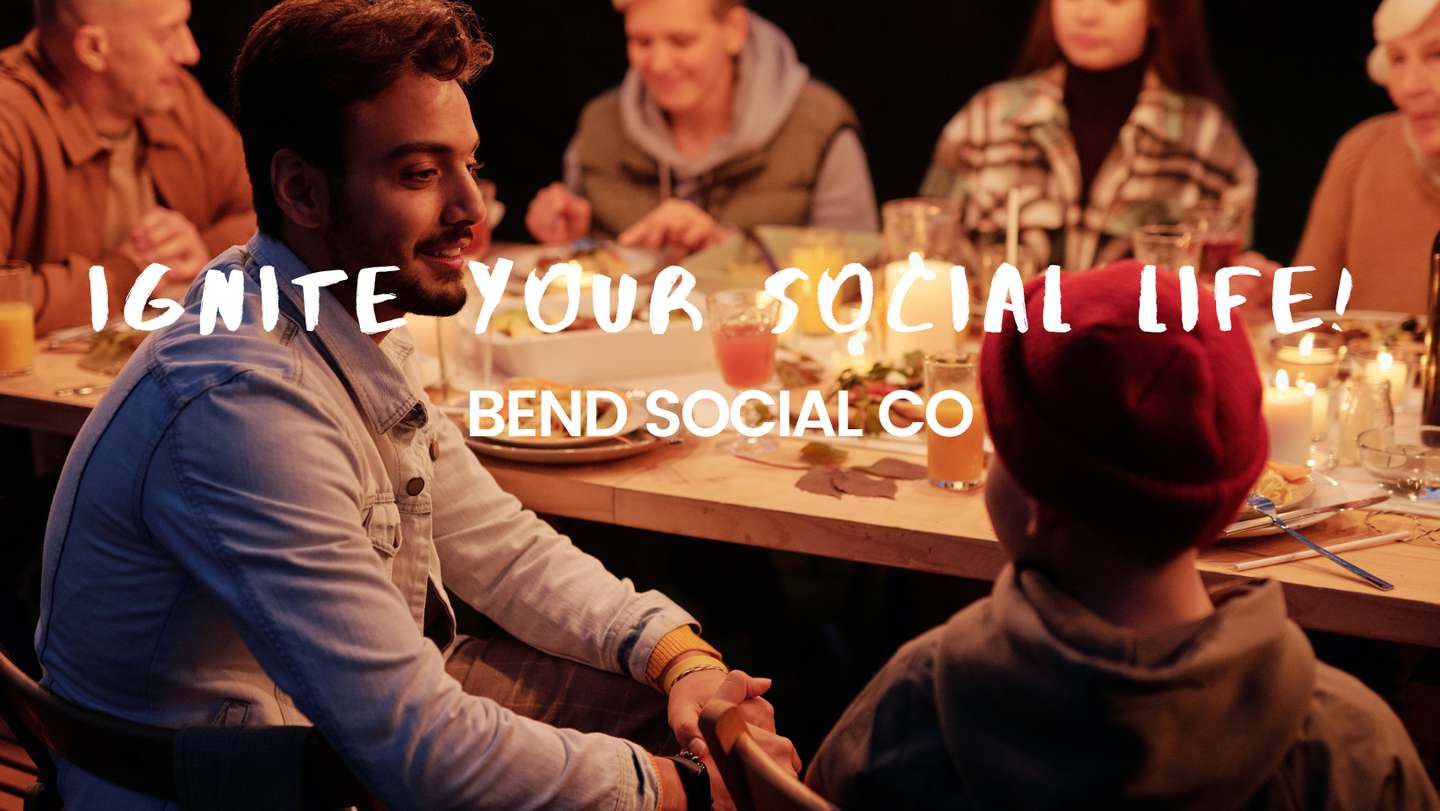 Single Events Groups In Bend Oregon
Things to do in Bend, Oregon
Aug 10, 2023

Single Events Groups In Bend Oregon
Are you a vibrant, single woman between the ages of 40 and 65, living in the captivating city of Bend? If you find yourself navigating the realm of singlehood and yearning for enriching connections, look no further than Bend Social Co. Our community offers a remarkable avenue to connect with like-minded singles who share your zest for life. Imagine indulging in a world of curated experiences, where food, adventure, and music converge to create unforgettable memories. Joining our ranks means joining a diverse group of individuals who are embracing the beauty of Bend, Oregon, while forging meaningful connections that could lead to lasting friendships or even something more.
Curated Events Calendar in Bend 
At Bend Social Co, we recognize that life's most treasured moments are often shared with others. Our carefully crafted events are designed to spark conversations and kindle new connections. Imagine savoring delectable culinary delights at local eateries, embarking on thrilling outdoor adventures that Bend is renowned for, and swaying to the rhythm of live music that resonates with your soul. Our community is a welcoming space where you can step out of your comfort zone and into a world of possibilities. Don't let the charm of Bend pass you by – seize the opportunity to immerse yourself in its wonders alongside fellow adventurous singles.
The heart of Bend Social Co beats with the pulse of togetherness and excitement. If you're ready to embark on a journey filled with shared experiences, laughter, and the joy of discovering new friendships, don't miss out on the fun any longer. Join us today and unlock a treasure trove of opportunities to connect, explore, and create cherished memories with other dynamic singles in the breathtaking backdrop of Bend, Oregon. Your next adventure awaits – come be a part of the Bend Social Co family!