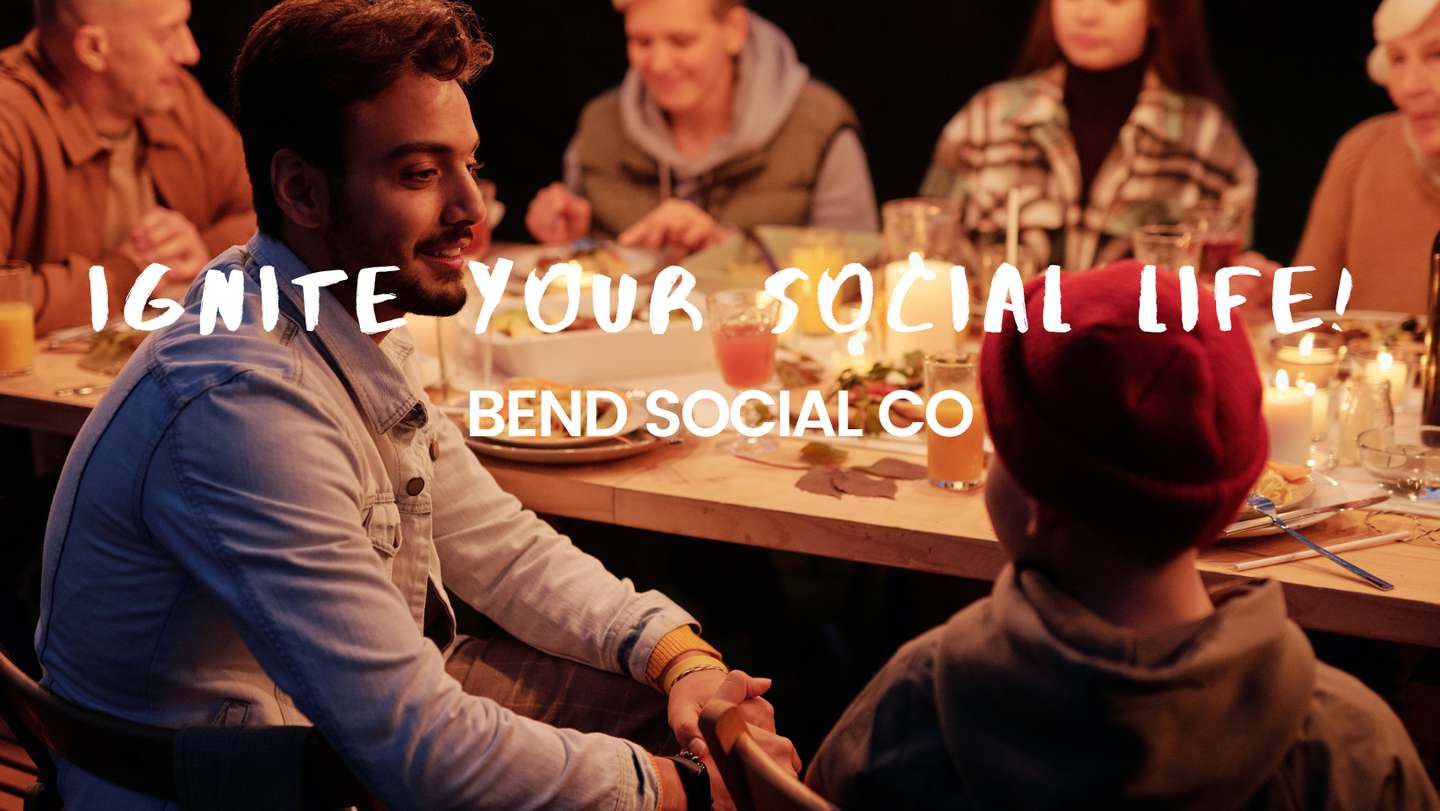 Serve and Smash: Exploring the Best Pickleball Locations in Bend, Oregon
Things to do in Bend, Oregon
Oct 12, 2023

Serve and Smash: Exploring the Best Pickleball Locations in Bend, Oregon
Bend, Oregon, is not just about the stunning outdoors and craft beer; it's also a hub for pickleball enthusiasts. Whether you're a seasoned pro or just looking to pick up a new hobby, Bend offers a plethora of pickleball locations that cater to all skill levels. In this blog post, we'll explore the top pickleball spots in Bend, complete with links to their venues. Plus, we'll delve into how joining Bend Social Co can help you make new friends and up your pickleball game.
Bend's Premier Pickleball Courts
1. Pine Nursery Park
Pine Nursery Park boasts some of the finest pickleball courts in Bend. With well-maintained courts and beautiful surroundings, it's a favorite among players of all levels.
2. Harmon Park
Harmon Park offers excellent pickleball facilities and a friendly atmosphere. Whether you're a beginner or a seasoned player, you'll find a warm welcome here.
Pickleball and Friendships with Bend Social Co
While Bend's pickleball scene is vibrant, it's even better when you have friends to share it with. This is where Bend Social Co comes in.
What is Bend Social Co?
Bend Social Co is your ticket to a welcoming community of Bend residents and visitors who share common interests and a love for connecting with others.
How Does It Work?
Browse Upcoming Events: Explore Bend Social Co's website to find a wide range of events, including pickleball outings and social gatherings.
Join the Fun: Sign up for events that pique your interest. Whether it's a friendly game of pickleball or a night out at a local hotspot, you'll meet new people who share your passions.
Build Meaningful Connections: Bend Social Co events are designed to foster connections and create a sense of belonging. You'll soon find yourself surrounded by friends who share your love for Bend and pickleball.
Why Join Bend Social Co?
Expand Your Social Circle: Bend Social Co introduces you to new friends, helping you build a thriving social circle in Bend.
Enhance Your Experiences: Whether you're playing pickleball or exploring the city's other attractions, Bend Social Co enhances your experiences in this welcoming city.
Create Lasting Memories: With Bend Social Co's support, you'll create cherished memories with like-minded individuals who share your enthusiasm for Bend and its recreational offerings.
In conclusion, Bend, Oregon, is not just a pickleball player's paradise; it's also a place where you can build lasting friendships while pursuing your passion for this exciting sport. As you explore the top pickleball locations in Bend, remember that joining Bend Social Co is the perfect way to meet new friends and elevate your pickleball experience. Whether you're smashing winners or sharing a friendly rally, Bend has the pickleball scene you've been looking for. Get ready to serve, smash, and socialize in this beautiful city!