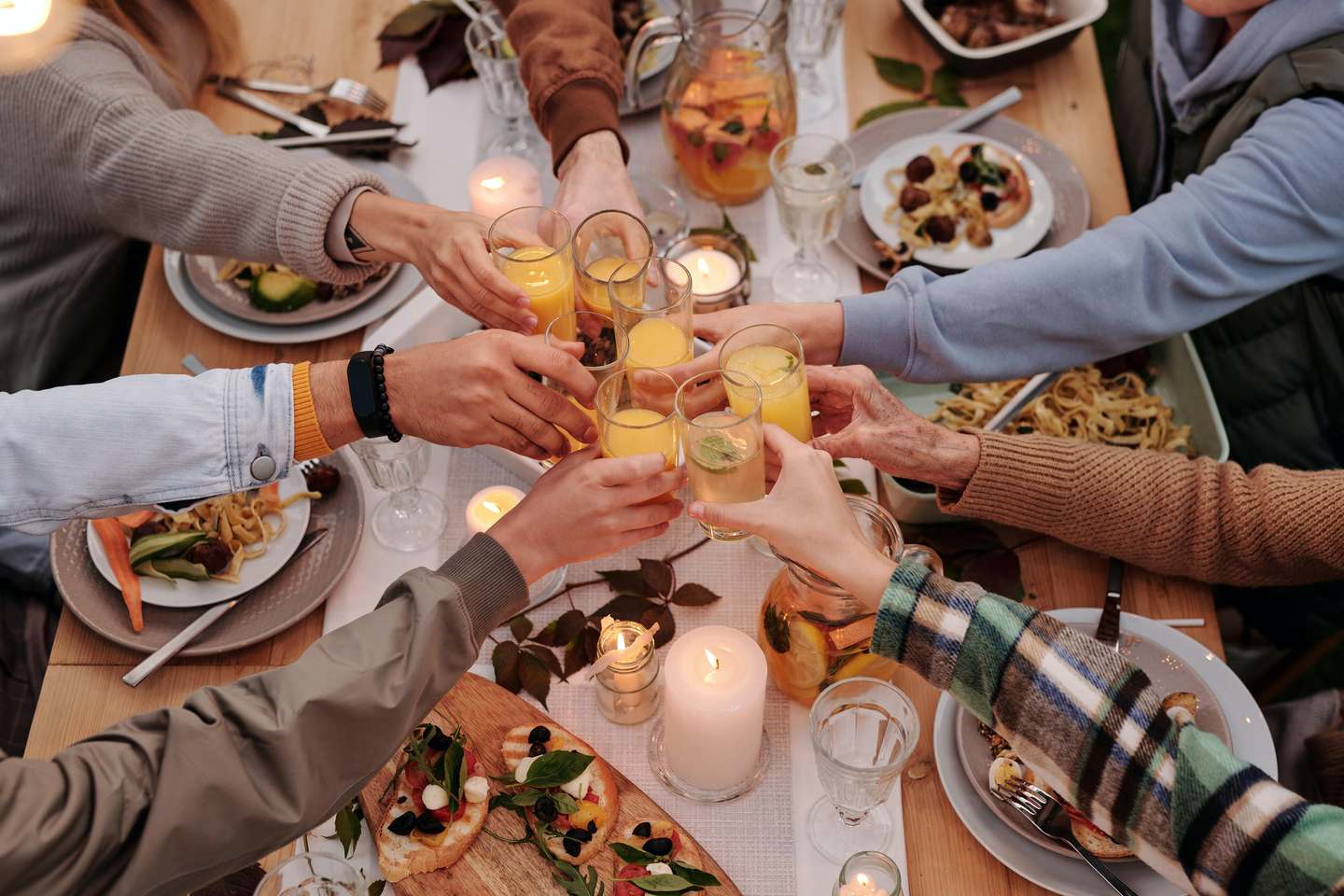 Savoring the Flavors of Bend, Oregon: A Culinary Adventure
Things to do in Bend, Oregon
Oct 11, 2023

Savoring the Flavors of Bend, Oregon: A Culinary Adventure
Bend, Oregon, is a city that tantalizes the taste buds with its diverse culinary scene. From farm-to-table restaurants to bustling food truck pods, Bend offers a delectable range of dining experiences. In this blog post, we'll explore some of the top restaurants in Bend, complete with links to their venues, and discover how joining Bend Social Co can introduce you to new friends and endless fun in this vibrant foodie haven.
Fine Dining Delights
1. Ariana Restaurant
Ariana Restaurant is a local gem offering a fine dining experience that combines fresh, locally sourced ingredients with exquisite flavors. Their ever-evolving menu is a testament to culinary creativity.
2. The Blacksmith
Housed in a historic blacksmith shop, The Blacksmith is known for its upscale steak and seafood dishes. Enjoy a cozy ambiance and expertly crafted cocktails in this unique setting.
Casual and Cozy Eateries
3. Spork
Spork is a beloved food truck turned brick-and-mortar restaurant, offering an array of global street food-inspired dishes. It's a must-visit for those seeking flavorful and affordable options.
4. Pine Tavern Restaurant
Nestled among the pine trees, Pine Tavern Restaurant is known for its classic American cuisine and stunning views of Mirror Pond. It's the perfect spot for a relaxed meal with friends.
Exploring Food Cart Culture
5. The Lot at Box Factory
The Lot is Bend's premier food cart pod, featuring a variety of food trucks serving everything from gourmet burgers to Thai cuisine. It's a lively spot for foodies and friends to gather.
6. On Tap Food Cart
On Tap Food Cart offers a rotating selection of delectable dishes paired with an extensive craft beer list. Grab a seat at one of their communal tables and strike up a conversation with fellow diners.
Connecting with Bend Social Co
While Bend's culinary scene offers a feast for the senses, Bend Social Co enhances your dining experiences by helping you forge new friendships and create unforgettable memories.
What is Bend Social Co?
Bend Social Co is your ticket to a vibrant community of Bend residents and visitors who share common interests and a love for this beautiful city.
How Does It Work?
Browse Upcoming Events: Explore Bend Social Co's website to discover a wide range of events, from dining outings to outdoor adventures.
Join the Fun: Sign up for events that pique your interest. Whether it's a restaurant meetup or a group hike, you'll have the chance to meet new people who share your passions.
Build Lasting Connections: Bend Social Co events are designed to be welcoming and inclusive, helping you create meaningful connections and friendships.
Why Join Bend Social Co?
Expand Your Social Circle: Bend Social Co introduces you to new friends and helps you build a thriving social circle in Bend.
Enhance Your Experiences: Whether you're savoring gourmet cuisine or embarking on a hiking adventure, Bend Social Co makes your experiences in Bend more enjoyable.
Create Memorable Moments: With the support of Bend Social Co, you'll create lasting memories with like-minded individuals who share your love for Bend.
In conclusion, Bend, Oregon, offers a culinary journey that's as diverse as it is delightful. Explore the city's restaurants and food cart pods to discover unique flavors, and consider joining Bend Social Co to enhance your social life and embark on exciting adventures with new friends. Get ready to savor the flavors of Bend while creating unforgettable memories along the way!