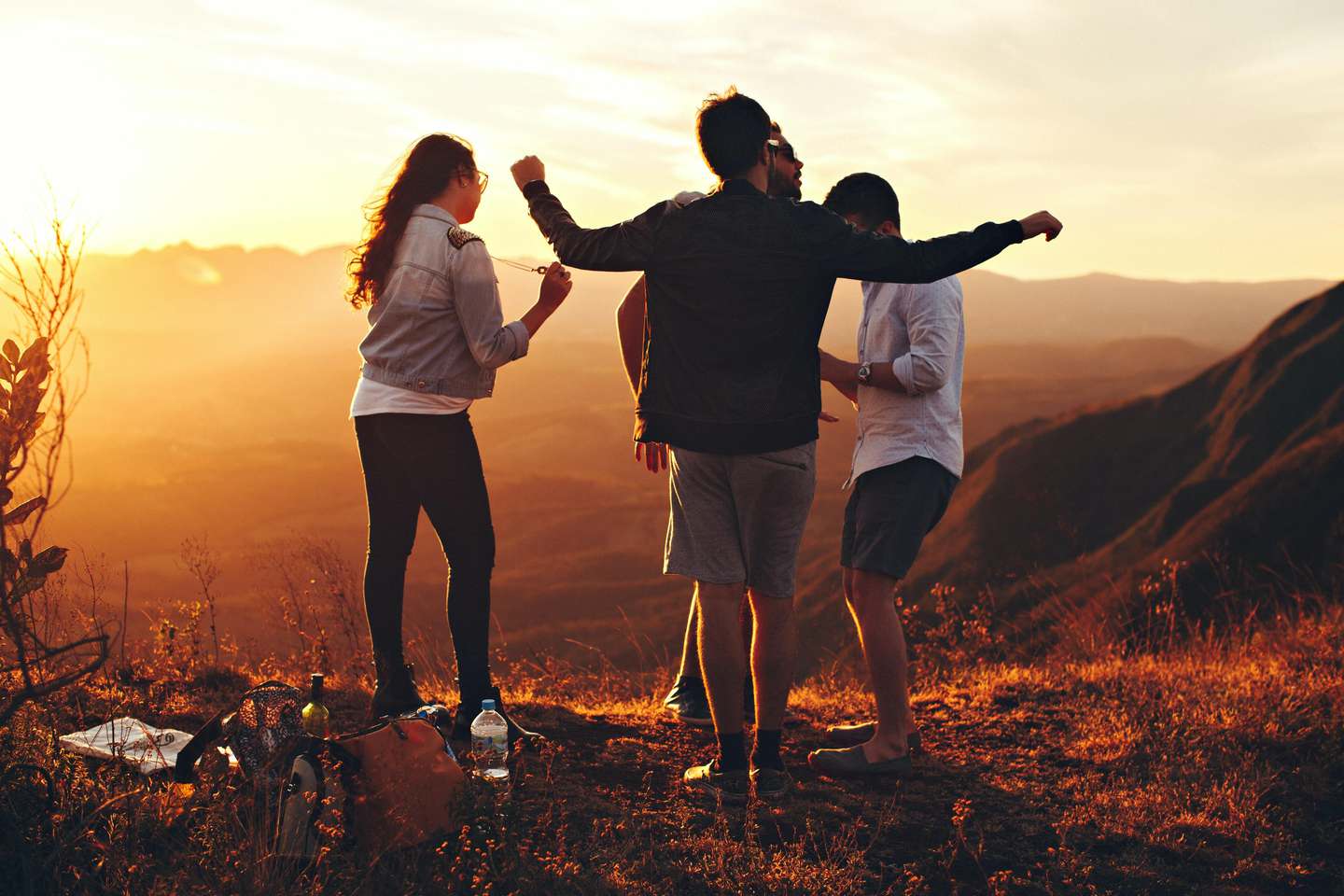 Raising Your Glass in Bend, Oregon: Discovering the Best Bars
Things to do in Bend, Oregon
Oct 12, 2023

Raising Your Glass in Bend, Oregon: Discovering the Best Bars
Bend, Oregon, is not just a paradise for outdoor enthusiasts; it's also a thriving hub for those seeking the perfect place to unwind and socialize. Whether you're a craft beer connoisseur, a cocktail aficionado, or simply looking for a cozy spot to relax, Bend's bar scene has something for everyone. In this blog post, we'll explore some of the best bars in Bend, complete with links to their venues. Plus, we'll delve into how joining Bend Social Co can open the door to new friendships and unforgettable nights on the town.
Crafting Bend's Bar Scene
1. Deschutes Brewery Bend Public House
Deschutes Brewery is a Bend institution, known for its exceptional craft beer. Their Public House in downtown Bend offers a wide range of brews, delicious pub fare, and a welcoming atmosphere.
Visit Deschutes Brewery Bend Public House
2. The Dogwood Cocktail Cabin
For craft cocktails and a speakeasy vibe, The Dogwood Cocktail Cabin is the place to be. Their mixologists whip up inventive cocktails in a stylish setting.
Visit The Dogwood Cocktail Cabin
3. Velvet Lounge
Velvet Lounge is a sleek, upscale bar that serves craft cocktails, fine wine, and a great selection of whiskey. It's the perfect place for a sophisticated night out.
Sipping and Socializing with Bend Social Co
While Bend's bar scene is diverse and exciting, it's even better when you have friends to share it with. This is where Bend Social Co comes into play.
What is Bend Social Co?
Bend Social Co is your gateway to a welcoming community of Bend residents and visitors who share common interests and a love for socializing.
How Does It Work?
Browse Upcoming Events: Explore Bend Social Co's website to find a wide range of events, including bar meetups and social gatherings.
Join the Fun: Sign up for events that pique your interest. Whether it's a night at a local bar or a group adventure, you'll meet new people who share your passions.
Build Meaningful Connections: Bend Social Co events are designed to foster connections and create a sense of belonging. You'll soon find yourself surrounded by friends who share your love for Bend and its vibrant nightlife.
Why Join Bend Social Co?
Expand Your Social Circle: Bend Social Co introduces you to new friends, helping you build a thriving social circle in Bend.
Enhance Your Experiences: Whether you're enjoying craft drinks or exploring the city's other attractions, Bend Social Co enhances your experiences in this welcoming city.
Create Lasting Memories: With Bend Social Co's support, you'll create cherished memories with like-minded individuals who share your enthusiasm for Bend and its nightlife.
In conclusion, Bend, Oregon, offers a nightlife scene that caters to all tastes, whether you're into craft beer, cocktails, or fine wine. As you explore the best bars in Bend, remember that joining Bend Social Co is a fantastic way to meet new friends and elevate your nights out on the town. Whether you're toasting with craft brews or sipping signature cocktails, Bend's bar scene becomes even more enjoyable when shared with friends. Get ready to raise your glass and make unforgettable memories in this vibrant city!