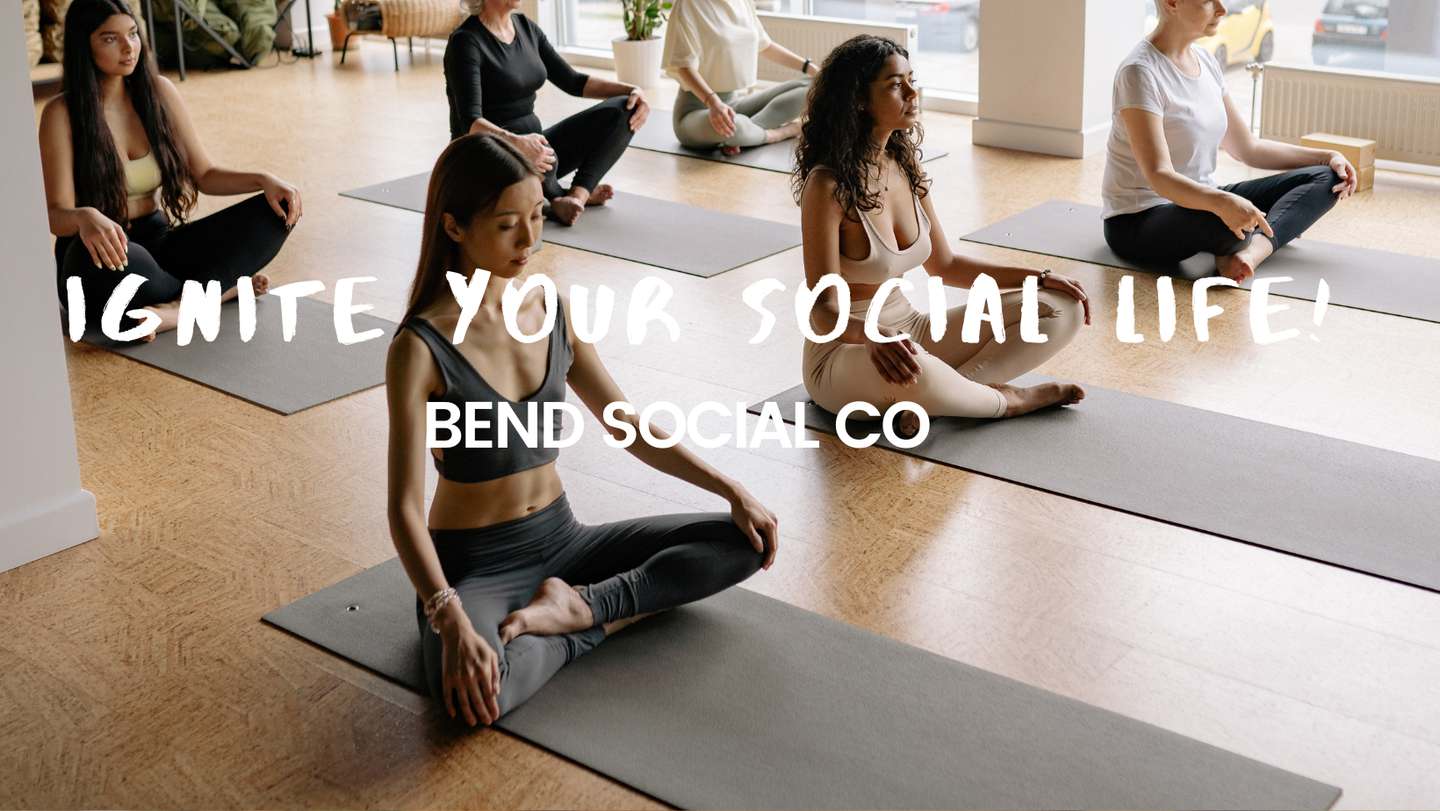 Newcomers To Bend Oregon - Group Activities
Things to do in Bend, Oregon
Aug 22, 2023

Newcomers To Bend Oregon - Group Activities
Welcome to Bend, Oregon, a city bursting with vibrant culture and breathtaking adventures! Are you a newcomer or a new home buyer in search of genuine connections and a sense of belonging? Look no further than a membership with The Bend Social Co., your gateway to a flourishing community!
Finding friends and like-minded individuals can be daunting in a new place, but fret not! With our exclusive membership, you'll have access to an exciting array of fun foodie, adventure, and cultural events. Our carefully curated gatherings are designed to bring people together, fostering friendships and forging bonds that last a lifetime.
Discover Bend's Best Foodie Events 
Picture yourself exploring Bend's culinary delights with fellow foodies at our trendy restaurant meetups. Taste the finest local cuisine and discuss your favorite dishes, all while creating memories with your newfound friends. Whether you're a food connoisseur or simply love trying new flavors, The Bend Social Co. has you covered!
Bend Adventures and Events 
Adventure awaits at every turn in Bend, and with us, you'll never have to explore alone. Join our thrilling outdoor excursions, from hiking the breathtaking trails of Deschutes National Forest to kayaking on the sparkling waters of the Deschutes River. Our adventures are perfect for adrenaline junkies and nature enthusiasts alike!
Cultural Events Calendar in Bend 
Delve into the heart of Bend's culture through our engaging cultural events. Attend art exhibitions, music festivals, and local performances to immerse yourself in the city's vibrant artistic scene. Share your passion for creativity and appreciation for the arts with your newfound community of like-minded individuals.
No more feeling left out in Bend; our membership will seamlessly integrate you into the heart of this dynamic community. Say goodbye to the days of solitude and embrace the warm camaraderie of The Bend Social Co. Join us today and rediscover the joy of connecting with others who share your interests and passions.
So why wait? Step out of your comfort zone, leave loneliness behind, and start embracing the true spirit of Bend, Oregon. The welcoming arms of The Bend Social Co. are ready to embrace you. Become a member today and unlock a world of friendship, adventure, and culture!