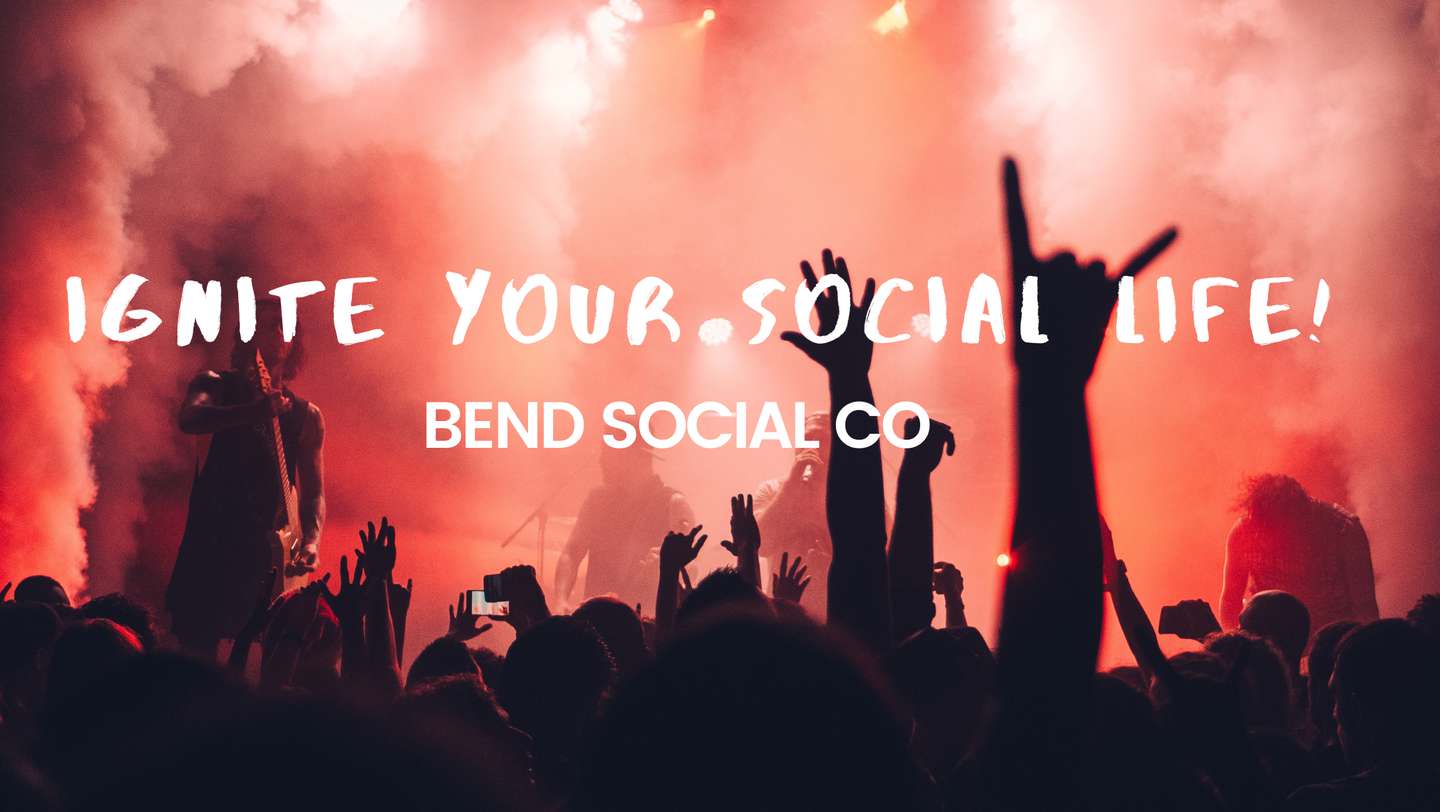 Moving to Bend, Oregon: Embrace the Thriving Social Scene
Things to do in Bend, Oregon
Oct 14, 2023

Moving to Bend, Oregon: Embrace the Thriving Social Scene
Bend, Oregon is a place of stunning natural beauty, outdoor adventures, and a thriving social scene that welcomes newcomers with open arms. Whether you're drawn to the city for its picturesque landscapes, outdoor recreational opportunities, or vibrant community, you'll quickly discover that making friends in Bend is both accessible and enjoyable. In this post, we'll explore the Bend social scene and introduce you to a fantastic way to meet new people in this charming city: the Bend Social Co.
Discovering Bend, Oregon
Nestled in the heart of Central Oregon, Bend is a city renowned for its breathtaking mountain views, picturesque forests, and the famous Deschutes River that meanders through town. It's an outdoor enthusiast's dream come true, with an abundance of activities such as hiking, skiing, mountain biking, and river sports right at your doorstep.
Beyond its natural allure, Bend boasts a welcoming and active community. The city's growing popularity has attracted people from all walks of life, and there's a sense of camaraderie that's hard to miss. From the moment you arrive, you'll find yourself immersed in a friendly and vibrant social scene.
The Bend Social Co: Your Gateway to New Friendships
One of the best ways to integrate into Bend's social life is by joining the Bend Social Co, a local organization that curates, hosts, and plans fun events every week. It's a fantastic resource for newcomers looking to make connections and find their place in this friendly city.
Bend Social Co 
We offer a variety of events and activities designed to bring people together. From hiking and brewery tours to themed parties and cultural experiences, there's always something exciting on the calendar. These events not only provide ample opportunities to make new friends but also showcase the best of what Bend has to offer.
Why Choose Bend Social Co?
Diverse Activities: The organization hosts a wide range of events, ensuring there's something for everyone. Whether you're an outdoor adventurer, a foodie, or an art enthusiast, you'll find events tailored to your interests.
Local Insights: The hosts at Bend Social Co are often long-time residents, and they're more than happy to share their knowledge about Bend, from the best hiking trails to the hidden gem restaurants.
Inclusivity: The Bend Social Co welcomes people of all ages and backgrounds. It's a fantastic way to meet fellow newcomers and locals alike.
Stress-Free Socializing: Moving to a new place can be daunting, but with Bend Social Co's events, you can simply show up and enjoy yourself. No need to worry about planning or organizing; just participate and have a great time.
Other Ways to Get Involved
While the Bend Social Co is an excellent starting point for meeting new people, Bend offers numerous other avenues to build friendships. Consider joining local clubs, sports leagues, or volunteering for community events. Bend is known for its sense of community, and there are countless opportunities to connect with others who share your interests.
Additionally, don't miss out on Bend's lively downtown area, where you can explore an array of restaurants, cafes, and bars. These are great places to strike up conversations with friendly locals and fellow newcomers.
Conclusion
Moving to Bend, Oregon is more than just a change of scenery; it's an opportunity to immerse yourself in a vibrant, welcoming, and active social scene. With organizations like the Bend Social Co, you'll have every chance to make new friends and create lasting memories in this picturesque city. So, pack your bags, embark on your journey to Bend, and get ready to explore the city's social treasures.
In Bend, you'll find not only natural beauty but a vibrant and welcoming community that's eager to embrace you. And, as the Bend Social Co tagline suggests, "Life is better when you're social." So, why wait? Join in the fun, connect with your fellow Bend residents, and make the most of your time in this incredible place.