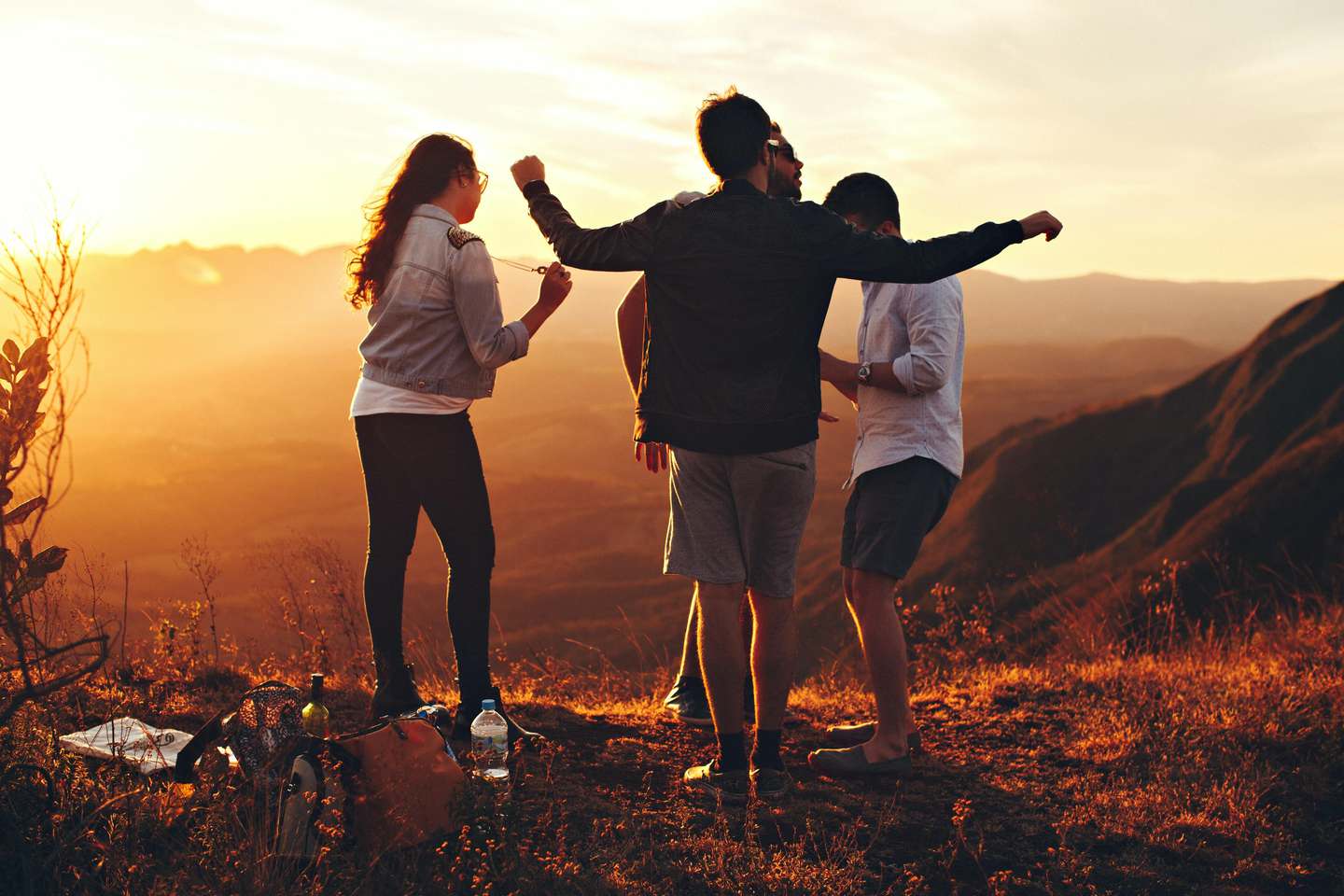 Things to do in Bend, Oregon
Aug 23, 2023

Ignite Your Social Life with Bend Social Co: Exploring the Vibrant Scene of Bend, Oregon
Introduction: Living in Bend, Oregon, offers an abundance of natural beauty and outdoor adventures, but what if you're looking to enrich your social life and connect with like-minded individuals? Enter Bend Social Co, a community-driven social club that's ready to light up your world with a plethora of exciting activities and new friendships. From savoring delectable culinary experiences to indulging in local wine and embarking on thrilling adventures, joining Bend Social Co could be the key to unlocking a vibrant social scene in this charming city.
Discovering Culinary Delights: Bend, Oregon, isn't just about breathtaking landscapes; it's also a haven for foodies. Bend Social Co understands that food has a remarkable way of bringing people together. With its unique approach to socializing, the club organizes culinary tours, pop-up dining experiences, and cooking workshops that allow you to explore Bend's thriving gastronomic scene. Whether you're indulging in local farm-to-table fare or international cuisine, these events create the perfect environment to meet fellow food enthusiasts and ignite meaningful conversations.
Unwinding with Local Wines: Bend's proximity to the renowned Willamette Valley makes it a prime location for wine enthusiasts. Bend Social Co capitalizes on this advantage by hosting wine tasting events, winery tours, and educational sessions about the art of wine appreciation. Through these experiences, you not only get to savor exquisite Oregon wines but also connect with others who share your passion for oenology. Sharing a glass of wine can be the catalyst for lifelong friendships and unforgettable memories.
Embarking on Local Adventures: Beyond its culinary and wine scene, Bend boasts a wide range of outdoor activities that cater to adventurers of all kinds. Bend Social Co taps into this adventurous spirit by organizing hiking trips, kayaking excursions, mountain biking adventures, and more. These activities are not only a fantastic way to explore the natural beauty that surrounds Bend, but they also provide the opportunity to bond with fellow members who share your love for the great outdoors.
The Power of Community: Joining Bend Social Co isn't just about participating in activities; it's about becoming part of a supportive and inclusive community. The club's members come from diverse backgrounds and share a common goal: to enrich their lives through shared experiences and connections. Whether you're new to Bend or a long-time resident, the club provides a platform to meet people who can become your hiking buddies, wine-tasting companions, and lifelong friends.
The Click to a New Social Life: In today's digital age, connecting with others has never been easier. With Bend Social Co, all it takes is a few clicks to open the door to a world of exciting adventures and meaningful relationships. The club's user-friendly website and app make signing up for events and engaging with fellow members a breeze. Whether you're an introvert looking to step out of your comfort zone or an extrovert seeking new connections, Bend Social Co caters to all personalities and preferences.
Conclusion: Bend, Oregon, is a place where nature's beauty meets a thriving social scene, and Bend Social Co is your ticket to fully immersing yourself in both. From discovering culinary treasures to toasting to life's pleasures with local wines and embarking on thrilling adventures, the club offers a diverse range of opportunities to meet people who share your interests. So why wait? The vibrant social life you've been craving is just a click away with Bend Social Co. Join today and start creating unforgettable memories and lifelong friendships in this picturesque city!