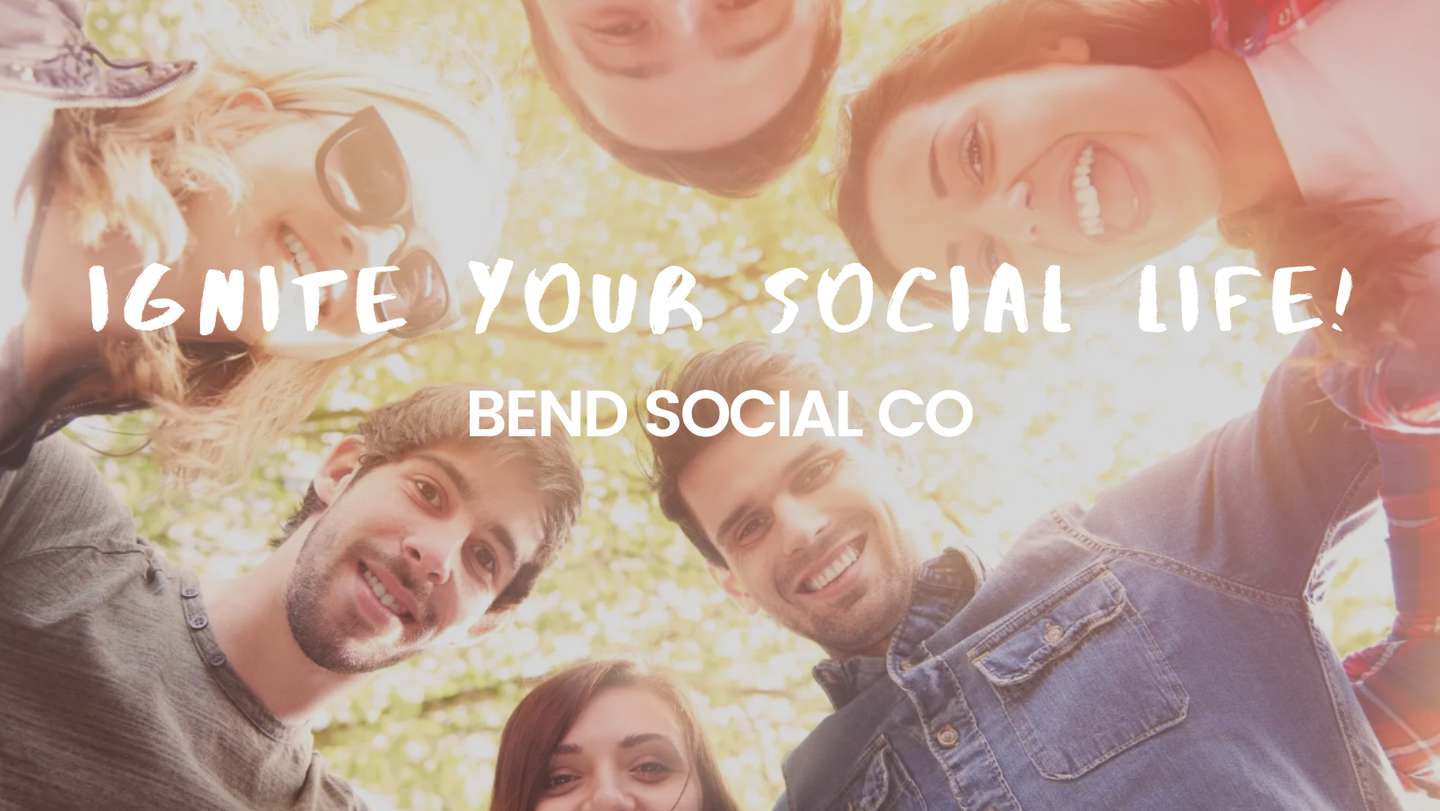 Things to do in Bend, Oregon
Aug 12, 2023

Exploring the Heart of Oregon: Your Local's Guide to Bend
Nestled in the breathtaking landscapes of Central Oregon, Bend is a true gem that locals are fortunate to call home. With its stunning natural beauty, vibrant cultural scene, and a plethora of outdoor adventures, Bend has something for everyone. And when it comes to making the most of this remarkable city, there's no better way than through the Bend Social Co's monthly calendar of events. Join us today as we delve into the magic of Bend and discover how the Bend Social Co curates the best of the city into a captivating array of foodie, adventure, and cultural experiences.
Unveiling the Wonders of Bend: A Local's Perspective
As a proud local of Bend, I'm excited to share some of the top-notch experiences that make this place truly extraordinary. Whether you're a newcomer or have lived here for years, Bend always has something new and exciting to offer.
Outdoor Escapades for the Adventurous Soul
Bend's natural beauty is a playground for outdoor enthusiasts. With the Cascade Mountains and the Deschutes River in our backyard, adventure beckons at every turn. If you're a thrill-seeker, consider embarking on a white-water rafting adventure or tackling the trails on your mountain bike. In the winter months, the slopes of Mt. Bachelor transform into a winter wonderland for skiing and snowboarding.
Savoring the Flavors of Bend: A Foodie's Paradise
Bend's culinary scene is as diverse as it is delectable. From farm-to-table bistros to food trucks dishing out gourmet street food, your taste buds are in for a treat. Make sure to explore the local farmers' markets, where you can sample fresh produce, artisanal cheeses, and handcrafted goods. And speaking of flavors, the Bend Social Co's curated foodie events are a must-attend. From wine tastings to chef-hosted dinners, these events bring Bend's culinary excellence to the forefront.
Cultural Treasures Beyond Compare
While Bend is celebrated for its outdoor pursuits, its cultural scene is equally captivating. The city boasts an array of art galleries, live music venues, and theaters that showcase local talent and visiting artists. Don't miss the opportunity to explore the High Desert Museum, where history, art, and the natural world come together in a fascinating blend.
The Bend Social Co: Your Ticket to the Best of Bend
Now, let's talk about how the Bend Social Co is revolutionizing the way we experience our beloved city. This innovative community organization takes the hassle out of planning your leisure time by curating a monthly calendar of events that highlight the finest aspects of Bend.
1. A Feast for Foodies
Foodies, rejoice! The Bend Social Co's culinary calendar is a masterpiece of gastronomic exploration. Imagine savoring a progressive dinner that takes you on a tour of Bend's finest restaurants or joining a cooking workshop with local chefs. The Bend Social Co seamlessly connects locals with the culinary delights that make Bend a food lover's paradise.
2. Adventures Unleashed
For those who thrive on adventure, the Bend Social Co's adventure calendar is a dream come true. From guided hikes to rock climbing excursions, this calendar is designed to unleash your inner thrill-seeker while fostering a sense of community among like-minded locals. The stunning landscapes of Bend serve as the backdrop for these unforgettable escapades.
3. Cultural Journeys
Immerse yourself in Bend's cultural scene through the Bend Social Co's cultural calendar. Attend art walks, theater performances, and interactive workshops that celebrate the creativity and diversity of the city. Engage with fellow culture enthusiasts and expand your horizons as you uncover the artistic soul of Bend.
Join Us Today: Embrace the Bend Experience
As a local guide and Bend enthusiast, I can't emphasize enough how the Bend Social Co has enriched our lives by offering curated experiences that celebrate the very essence of this remarkable city. Whether you're a food lover, an adventure seeker, or a culture enthusiast, their monthly calendar has something that will undoubtedly pique your interest.
So, join us in embracing the Bend experience through the Bend Social Co. Let's come together as a community, support local businesses, and create memories that will last a lifetime. After all, Bend is not just a place on the map; it's a way of life waiting to be explored.