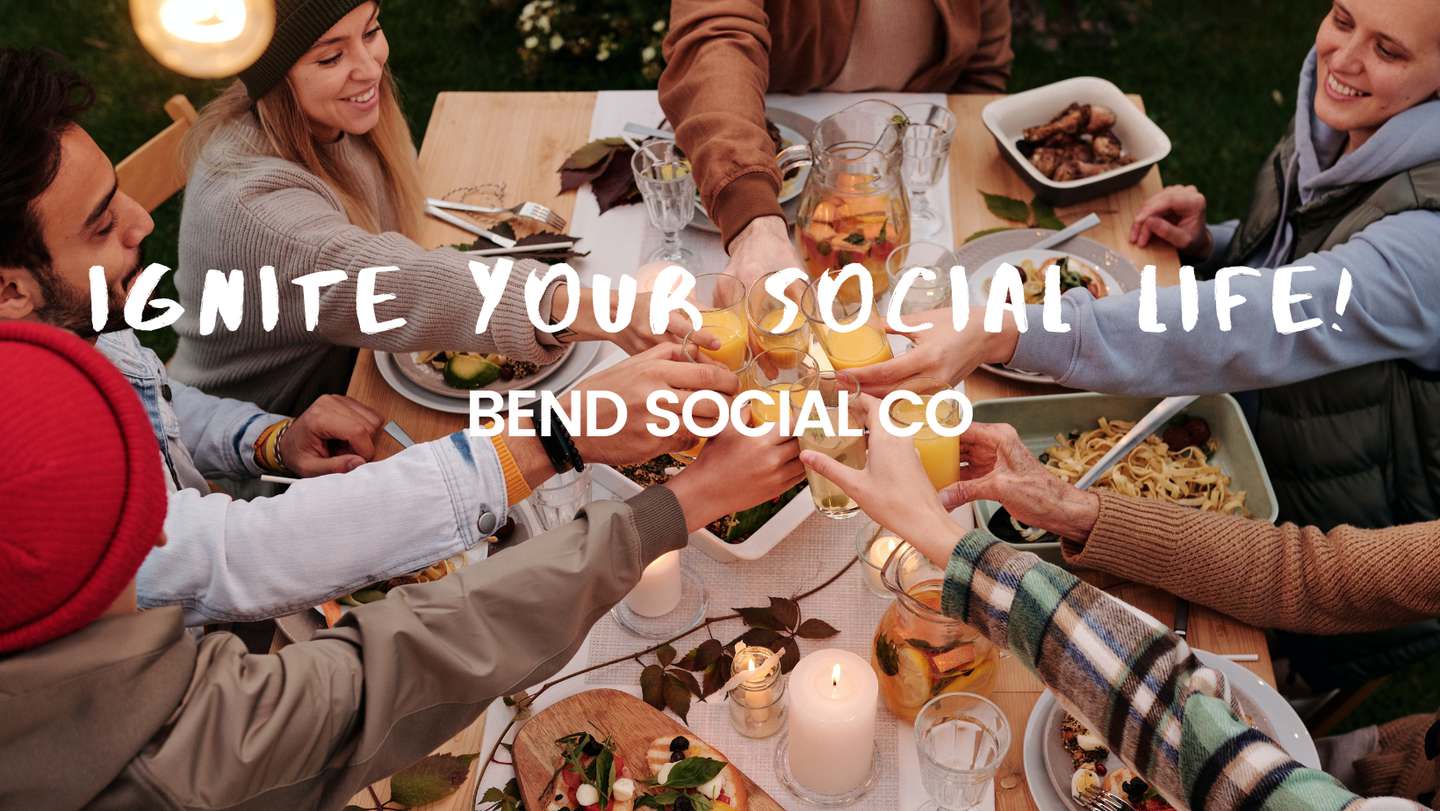 Fitness and Gyms in Bend Oregon - Social Club Membership
Things to do in Bend, Oregon
Nov 23, 2023

Unleash Your Best Self: Exploring Bend's Vibrant Fitness Scene and Social Calendar with Bend Social Co
Introduction
Welcome to Bend, Oregon, where the stunning landscapes are not only a treat for outdoor enthusiasts but also a haven for fitness enthusiasts. In the heart of this active community, gyms and fitness clubs play a crucial role in helping individuals achieve their health and wellness goals. Today, we're excited to introduce a unique opportunity that not only enhances your fitness journey but also expands your social horizons.
Bend's Fitness Haven
Bend boasts a thriving fitness scene with state-of-the-art gyms and fitness clubs that cater to diverse preferences. From high-intensity workouts to mindful yoga sessions, there's something for everyone. Whether you're a seasoned fitness buff or just starting your wellness journey, Bend provides the perfect backdrop for achieving your health goals.
The $29 Membership Revolution
Introducing the Bend Social Co $29 membership – a game-changer in the local fitness landscape. More than just an access card to the gym, this membership opens the door to a vibrant social calendar that goes beyond traditional workout routines.
Beyond the Treadmill: Weekly Hosted Non-Gym Events
Imagine adding variety to your social calendar with weekly hosted events that extend beyond the gym walls. Bend Social Co brings you a plethora of activities, from indulging your taste buds in foodie adventures to immersing yourself in cultural experiences. Outdoor enthusiasts will find themselves in good company with organized outings, while those seeking relaxation can enjoy exclusive discounts at local spas.
Foodie Adventures
Embark on a culinary journey with fellow members as Bend Social Co hosts regular foodie events. From exploring local eateries to cooking classes, these gatherings are a feast for the senses.
Cultural Immersion
Immerse yourself in the rich cultural tapestry of Bend. Attend art exhibitions, music festivals, and theater performances with like-minded individuals who share your passion for cultural exploration.
Outdoor Escapades
Bend's breathtaking natural beauty provides the perfect backdrop for outdoor adventures. Hike, bike, or simply stroll through scenic trails, forging connections with others who appreciate the great outdoors.
Spa Days and Relaxation
Reward yourself with exclusive discounts at local spas. Relax and rejuvenate in the company of newfound friends who understand the importance of self-care.
Building Connections Beyond the Gym
Fitness is not just about physical health; it's also about building connections and a sense of community. Bend Social Co fosters a supportive environment where members can connect on a personal level, creating lasting friendships that extend beyond the gym setting.
The Power of Community
Joining Bend Social Co is not just a membership; it's an invitation to be part of a community that values health, wellness, and social connection. Share your fitness journey, celebrate milestones together, and inspire each other to reach new heights.
Conclusion
In Bend, the convergence of fitness and community is taking a giant leap forward with Bend Social Co's $29 membership. Elevate your fitness routine, broaden your social horizons, and immerse yourself in the vibrant tapestry of Bend's culture. It's not just a gym membership; it's a ticket to a healthier, happier, and more connected lifestyle. Are you ready to unleash your best self in Bend?
Join Bend Social Co today and embark on a journey of fitness, friendship, and fun!