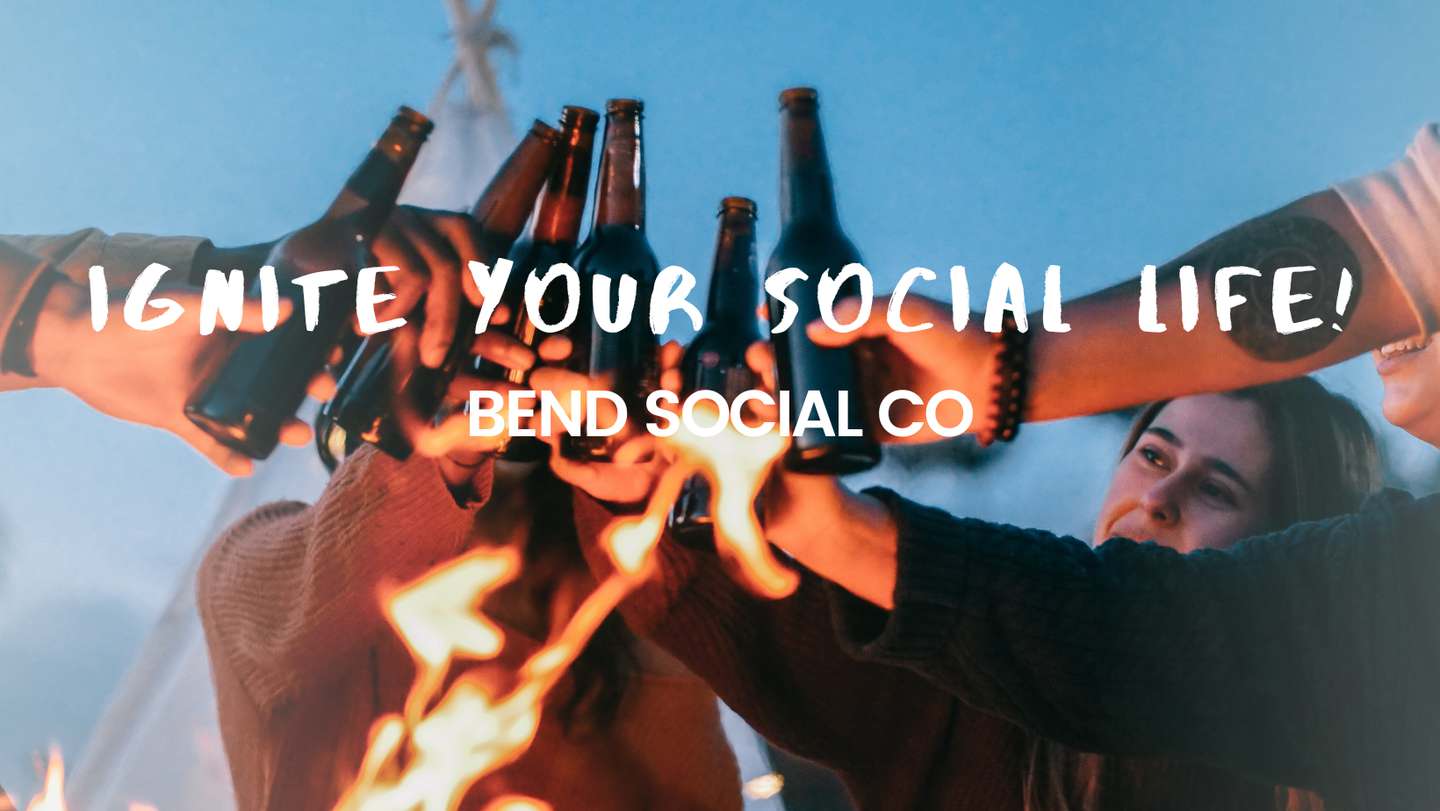 Finding New Friends through Meetup Groups and Bend Social Co
Things to do in Bend, Oregon
Oct 10, 2023

Exploring Bend, Oregon: Finding New Friends through Meetup Groups and Bend Social Co
Are you new to Bend, Oregon, or simply looking to expand your social circle in this charming city nestled in the heart of Central Oregon? Whether you're a long-time resident or a recent transplant, joining Meetup groups can be an excellent way to meet new people and explore your interests. In this blog post, we'll take a closer look at Meetup groups in Bend and introduce you to Bend Social Co, a fantastic organization that can help you make meaningful connections with fellow Bendites.
Bend, Oregon: A Hub of Outdoor Adventure and Community
Bend, often dubbed the "Outdoor Playground of the West," boasts a stunning natural landscape filled with opportunities for outdoor enthusiasts. With the majestic Cascade Range to the west and the high desert landscape to the east, Bend offers a diverse range of activities, from hiking and skiing to mountain biking and paddleboarding. But beyond its natural beauty, Bend also prides itself on its strong sense of community.
One of the best ways to tap into Bend's vibrant community spirit is through Meetup groups. These groups cater to various interests and activities, making it easier for you to connect with like-minded individuals while exploring your passions.
Exploring Meetup Groups in Bend
Bend's Meetup scene is bustling with diverse groups that cater to various interests. Here are a few examples:
1. Bend Hiking Meetup Group
If you're an outdoor enthusiast who loves exploring the trails and scenic vistas of Central Oregon, the Bend Hiking Meetup Group is a fantastic option. This group organizes regular hikes, allowing you to enjoy the breathtaking landscapes while making new friends who share your love for nature.
2. Bend Foodie and Cooking Enthusiasts
For those who have a passion for cooking and savoring delectable cuisine, the Bend Foodie and Cooking Enthusiasts group is perfect. Join fellow food lovers to discover new culinary delights and bond over shared recipes and dining experiences.
3. Bend Tech Meetup
Tech enthusiasts can dive into the Bend Tech Meetup group, where you can discuss the latest innovations, network with professionals in the tech industry, and stay updated on Bend's tech scene.
4. Bend Photography Group
Photography buffs can hone their skills and capture the beauty of Bend alongside like-minded individuals in the Bend Photography Group. From landscape photography to portrait sessions, this group has it all.
Bend Social Co: Your Key to Making Friends in Bend
While Meetup groups are a fantastic way to connect with others, Bend Social Co takes community-building to a whole new level. Bend Social Co is an organization dedicated to creating meaningful social connections in Bend, Oregon. They host a variety of events and activities designed to help newcomers and residents alike build strong friendships and explore the city together.
Some Bend Social Co Events to Look Forward To:
Weekly social gatherings at Bend's top restaurants and bars.
Outdoor adventures like group hikes, bike rides, and river floats.
Themed parties and events that celebrate Bend's unique culture.
You can join Bend Social Co to access a welcoming community of locals who are excited to meet new people and share their love for Bend. It's a perfect way to dive headfirst into Bend's social scene, no matter your interests or background.
So, whether you're passionate about outdoor adventures, culinary delights, tech innovations, or photography, Bend has a vibrant Meetup group for you. And by joining Bend Social Co, you'll have the opportunity to create lasting friendships and make the most of your time in this remarkable city.
Don't wait! Start exploring the Meetup groups and consider joining Bend Social Co today. Bend, Oregon, is waiting to welcome you with open arms and friendly faces.
Let's start making new friends in Bend together!
Disclaimer: Please check the respective Meetup group and Bend Social Co websites for the most up-to-date information on events and activities.