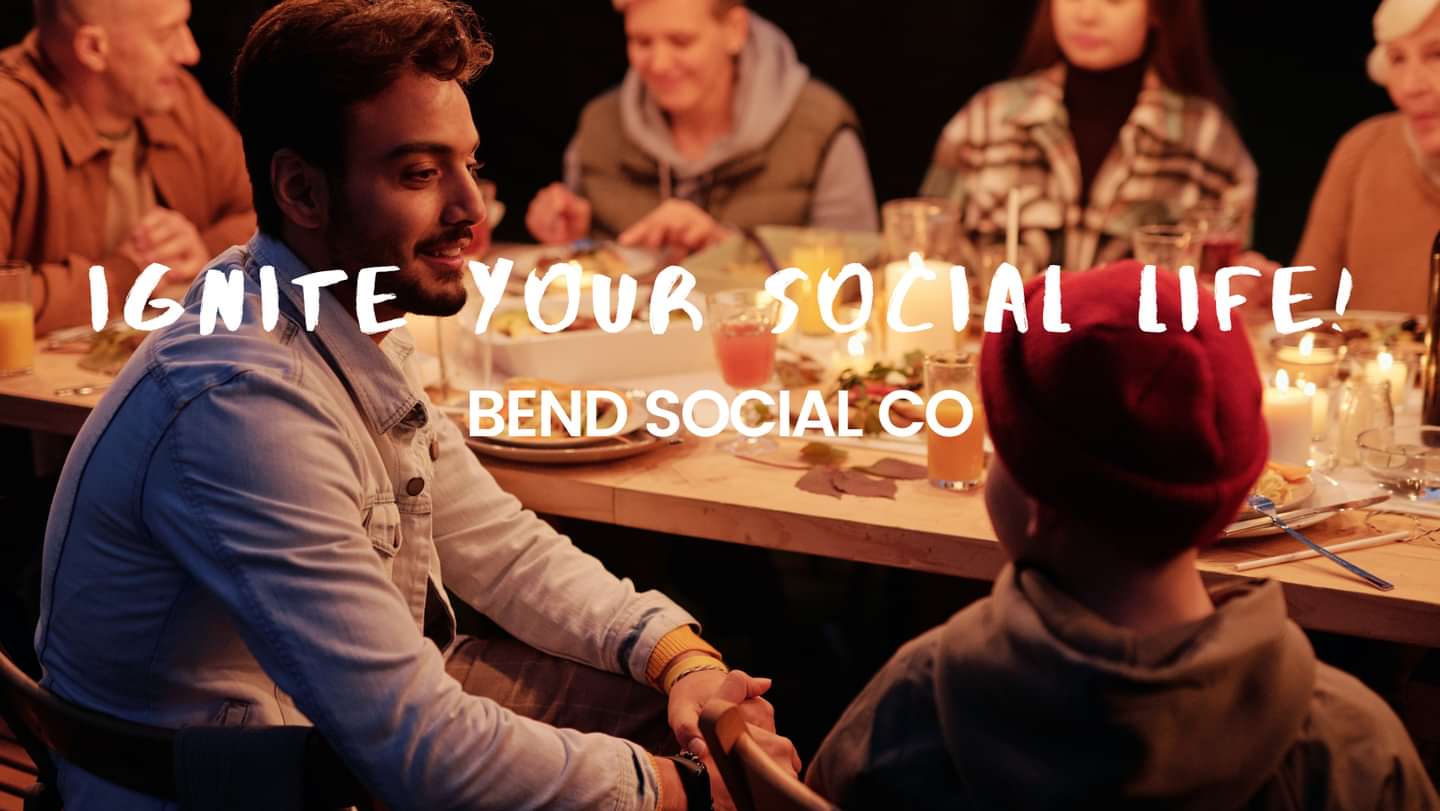 Events and Adventures in Bend Oregon This Month
Things to do in Bend, Oregon
Nov 7, 2023

Bend Social Co: Your Ticket to a Vibrant Month in Bend, Oregon!
Looking to spice up your week in Bend, Oregon? Look no further than Bend Social Co's Event Calendar, where we've packed your schedule with a fantastic array of foodie, adventure, and cultural events. Get ready to ignite your social life and dive headfirst into the best Bend has to offer!
Foodie Delights 
Monday Munchies (Every Monday): Start your week on a delicious note with Monday Munchies, where we explore Bend's culinary scene. Savor mouthwatering dishes at some of Bend's top restaurants and satisfy your inner foodie.
Wine & Dine Wednesdays (Every Wednesday): It's hump day, and what better way to celebrate than with Wine & Dine Wednesdays? Join us for curated wine tastings at Bend's finest wineries, accompanied by sumptuous dinners. Cheers to midweek indulgence!
Adventure Awaits 
Thrilling Thursdays (Every Thursday): Buckle up for Thrilling Thursdays, where adventure takes center stage. From snowshoeing through pristine trails to revving up your snowmobile for a snowy adventure, we've got adrenaline-pumping experiences you won't want to miss.
Weekend Wanderlust (Every Saturday and Sunday): The weekend is here, and it's time to explore! Join us for weekend escapades, whether it's hiking through breathtaking landscapes, rafting down the river, or embarking on exciting outdoor adventures.
Cultural Connects
Art & Culture Fridays (Every Friday): Expand your horizons with Art & Culture Fridays. Immerse yourself in Bend's vibrant arts scene, from gallery tours to live performances. Discover the city's creative soul and make new friends who share your passion.
Sunday Soirées (Every Sunday): Wrap up your week with Sunday Soirées, where we celebrate Bend's diverse culture. Enjoy cultural events, local festivals, and get a taste of the city's rich heritage.
Don't let another week slip by without experiencing all that Bend, Oregon has to offer. The Bend Social Co Event Calendar is your one-stop-shop for foodie delights, adventure thrills, and cultural connections. So, what are you waiting for? Ignite your social life today and join us for an unforgettable week in Bend!