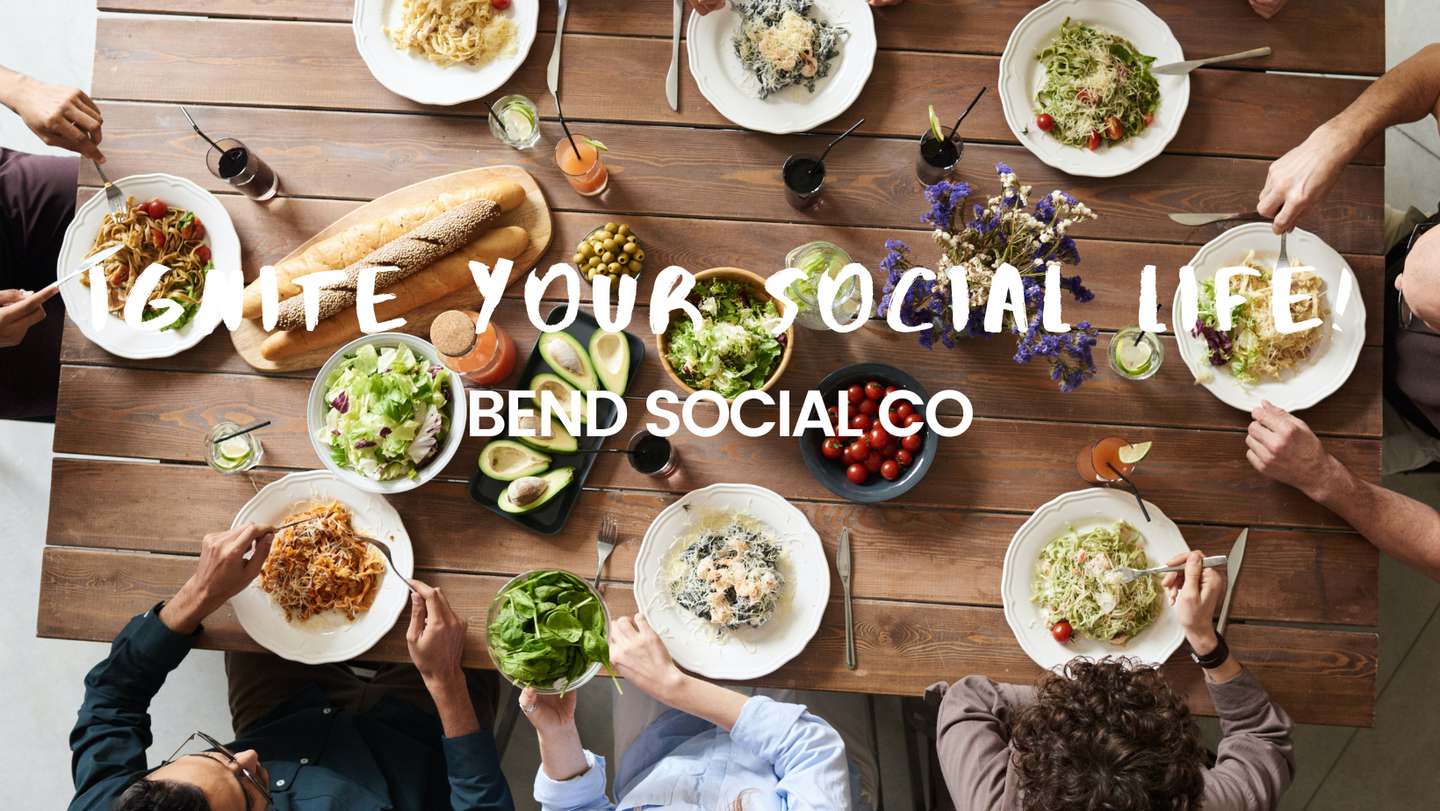 Events and Adventures in Bend Oregon For Singles
Things to do in Bend, Oregon

Events and Adventures in Bend Oregon For Singles
Are you looking to enhance your social life, make new friends, and indulge in exciting adventures in Bend, Oregon? Look no further than joining Bend Social Co! This vibrant community organization is dedicated to providing fun-filled events and thrilling adventures that will help you forge meaningful connections and create lasting memories. Whether you're a music enthusiast, a foodie, or an outdoor adventurer, Bend Social Co has something exciting in store for you.
Music Concerts and Events in Bend 
With Bend Social Co, you'll have the opportunity to immerse yourself in the local music scene. From live concerts to music festivals, there's no shortage of entertainment options. You can groove to the rhythm of talented artists, discover new genres, and share your love for music with fellow enthusiasts. It's a fantastic way to meet like-minded individuals who appreciate the power of melodies and beats.
Food and Culture in Bend 
If you're a food lover, Bend Social Co has you covered as well. They organize culinary events that celebrate the region's diverse and delectable food scene. Whether it's a food tour, a cooking class, or a gourmet dining experience, you'll have the chance to tantalize your taste buds and expand your culinary horizons. Plus, sharing meals with fellow members fosters a sense of community and creates bonds that go beyond the dinner table.
Adventures in the Great Outdoors Bend
For those who thrive in the great outdoors, Bend Social Co offers a plethora of thrilling adventures. Explore the stunning landscapes of Central Oregon through hiking, biking, kayaking, and more. Whether you're an experienced adventurer or a beginner, there are activities suitable for all skill levels. By joining these outdoor excursions, you'll not only get to enjoy the breathtaking beauty of Bend but also meet fellow nature enthusiasts who share your passion for exploration.
Social Club and Meetups in Bend 
Don't miss out on the opportunity to enrich your social life, meet incredible people, and experience the best that Bend, Oregon has to offer. Join Bend Social Co today and embark on a journey filled with fun events, fantastic music, delectable foodie experiences, and exhilarating outdoor adventures. It's the perfect way to expand your social circle, make lifelong friends, and create unforgettable memories in this vibrant and welcoming community. Join us today!