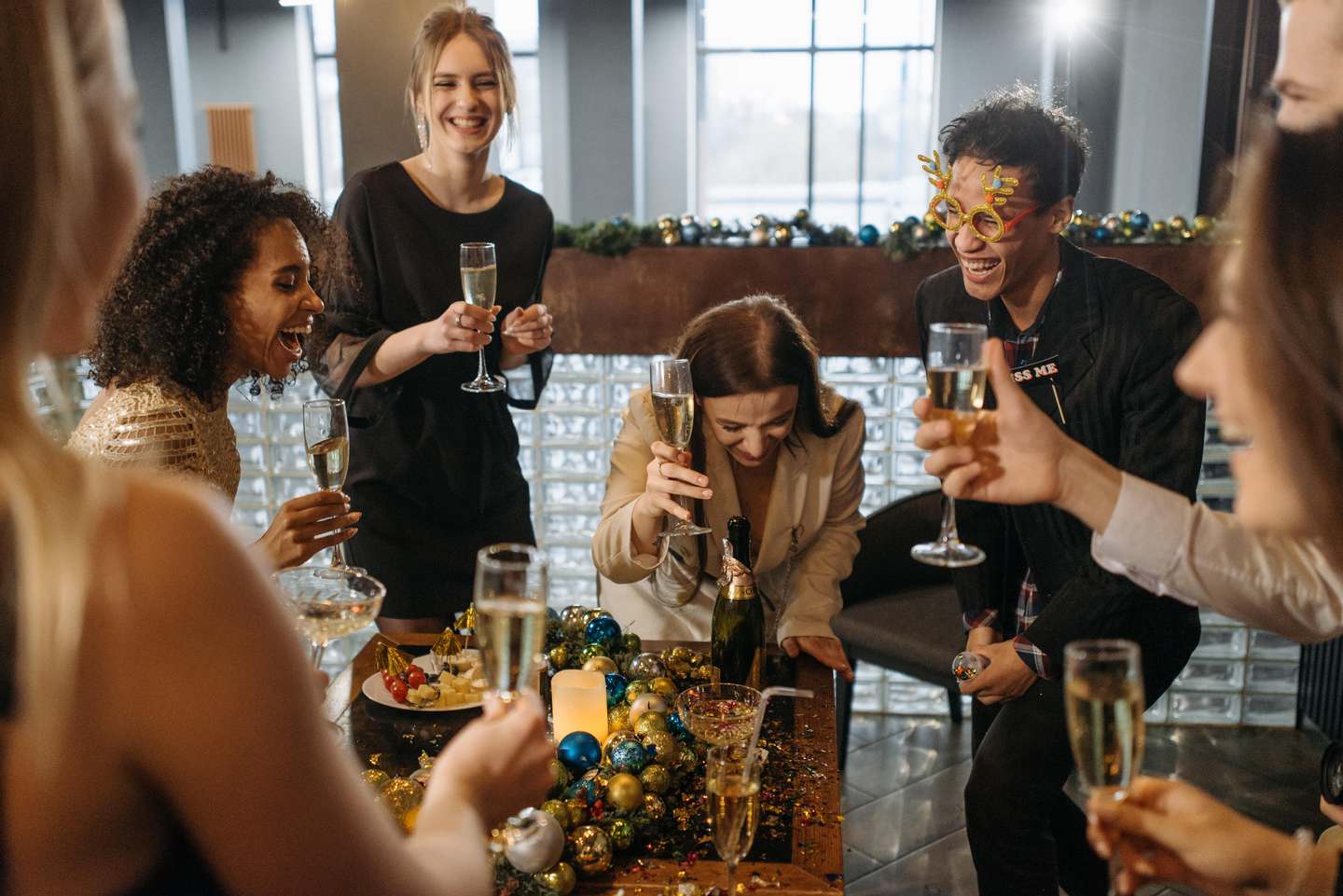 Embrace the Winter Wonderland in Bend: A Guide to Fun and Friendships
Things to do in Bend, Oregon
Nov 18, 2023

Embrace the Winter Wonderland in Bend: A Guide to Fun and Friendships
Winter has descended upon Bend, and with it comes a flurry of exciting events that promise not only to keep you warm but also to introduce you to new friends and experiences. Get ready to explore the snowy wonders of Bend, indulge in spa treatments at discounted rates, try something new, and elevate your winter experience with the Bend Social Co. Here's your guide to making the most of the season!
Discover Winter Wonders
Bend transforms into a picturesque winter wonderland during this time of year. From snow-covered pines to the crisp, cool air, the city becomes a haven for winter enthusiasts. Embrace the season by joining the community at various winter events that are sure to leave you with memories as warm as a cup of cocoa by the fire.
Winter Wonderland Highlights:
Snowshoeing Adventures: Traverse the stunning snow-covered landscapes with guided snowshoeing adventures. It's not just a workout; it's a chance to connect with fellow adventurers.
Ice Skating Extravaganza: Glide across the ice at the local rink, where laughter and camaraderie are as abundant as hot chocolate. Whether you're a pro or a wobbly beginner, it's a perfect opportunity to break the ice, literally and figuratively!
Indulge and Unwind
After a day of chilly escapades, it's time to treat yourself to some well-deserved pampering. Bend isn't just about outdoor adventures; it's also a place to unwind and relax.
Spa-tacular Savings:
Bend Spa Week: Dive into relaxation with exclusive discounts at some of Bend's finest spas. Whether it's a soothing massage or a rejuvenating facial, these spa deals are too good to resist.
Try Something New
Winter in Bend isn't just about the same old routine. It's a season to step out of your comfort zone and try activities that you've never considered before.
Adventurous Escapades:
Snowga (Snow Yoga): Combine the tranquility of yoga with the beauty of a snowy landscape. Led by experienced instructors, it's a unique way to find your center while surrounded by nature's wonders.
Winter Brewfest: Expand your palate with the diverse flavors of local winter brews. It's not just about the beer; it's about the community coming together to celebrate the craft of brewing.
Elevate Your Bend Experience with Bend Social Co
As if the winter festivities weren't exciting enough, imagine having a curated calendar of events at your fingertips. That's where the Bend Social Co comes in.
Bend Social Co Benefits:
Weekly Event Calendar: Stay in the loop with a comprehensive weekly calendar showcasing the best winter events in Bend. From social mixers to live performances, there's always something happening.
Meet Like-Minded People: Connect with new friends who share your interests. The Bend Social Co is a gateway to a vibrant community where friendships flourish and memories are made.
Exclusive Discounts: Enjoy special perks and discounts at partnering venues. Your Bend experience just got even better with savings on everything from dining to outdoor gear.
Winter in Bend is more than just snow and chilly temperatures; it's an opportunity to forge new connections, explore the beauty around you, and pamper yourself. So, gear up, step out, and let the Bend Social Co be your guide to an unforgettable winter adventure!