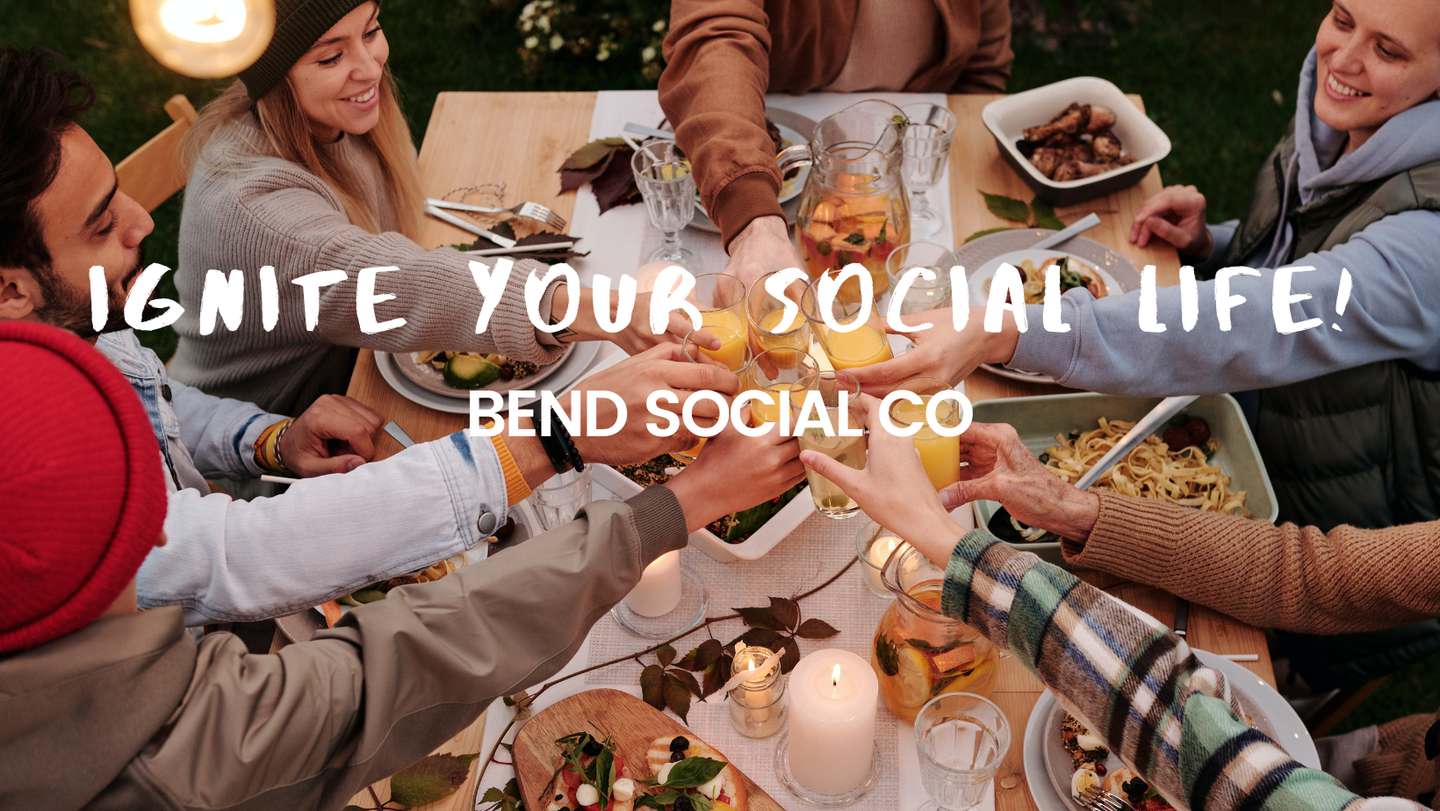 Bend Oregon Events, Meetups, and Adventure
Things to do in Bend, Oregon
Aug 16, 2023

Bend Oregon Events, Meetups, and Adventure
The Bend Social Co. is your go-to source for fun social events in Bend, Oregon, catering to people of all ages who are looking to meet new friends and have a great time. With a wide range of activities and gatherings, there's something for everyone to enjoy. One exciting event is the monthly Game Night, where you can bring your competitive spirit and join others for board games, card games, and even video game tournaments. It's a fantastic opportunity to bond with fellow gamers and make lasting connections in a relaxed and friendly environment.
Get Outdoors in Bend Today
If you're an outdoor enthusiast, the Bend Social Co. offers thrilling adventures like hiking and biking excursions. Explore the breathtaking landscapes of Central Oregon while engaging in conversation and forging new friendships. From leisurely nature walks to challenging mountain trails, these outings are perfect for those who enjoy the beauty of nature and the camaraderie of fellow adventurers.
Art and Wine Events in Bend 
For a more laid-back and creative experience, consider attending the Art & Wine Paint Night, a popular event where participants can unleash their artistic abilities while sipping on delicious local wines. Guided by talented local artists, you'll have the chance to create your own masterpiece and mingle with other art enthusiasts. It's an excellent way to unwind, discover your artistic side, and connect with like-minded individuals in a vibrant and inspiring atmosphere.
Don't miss out on the opportunity to get social in Bend, Oregon today! Join the Bend Social Co. and dive into the vibrant community of events they offer. Whether you're seeking thrilling outdoor activities, friendly gaming competitions, or artistic expression, there's something for everyone. Come and experience the joy of making new friends while enjoying the unique charm of Bend. Join us!