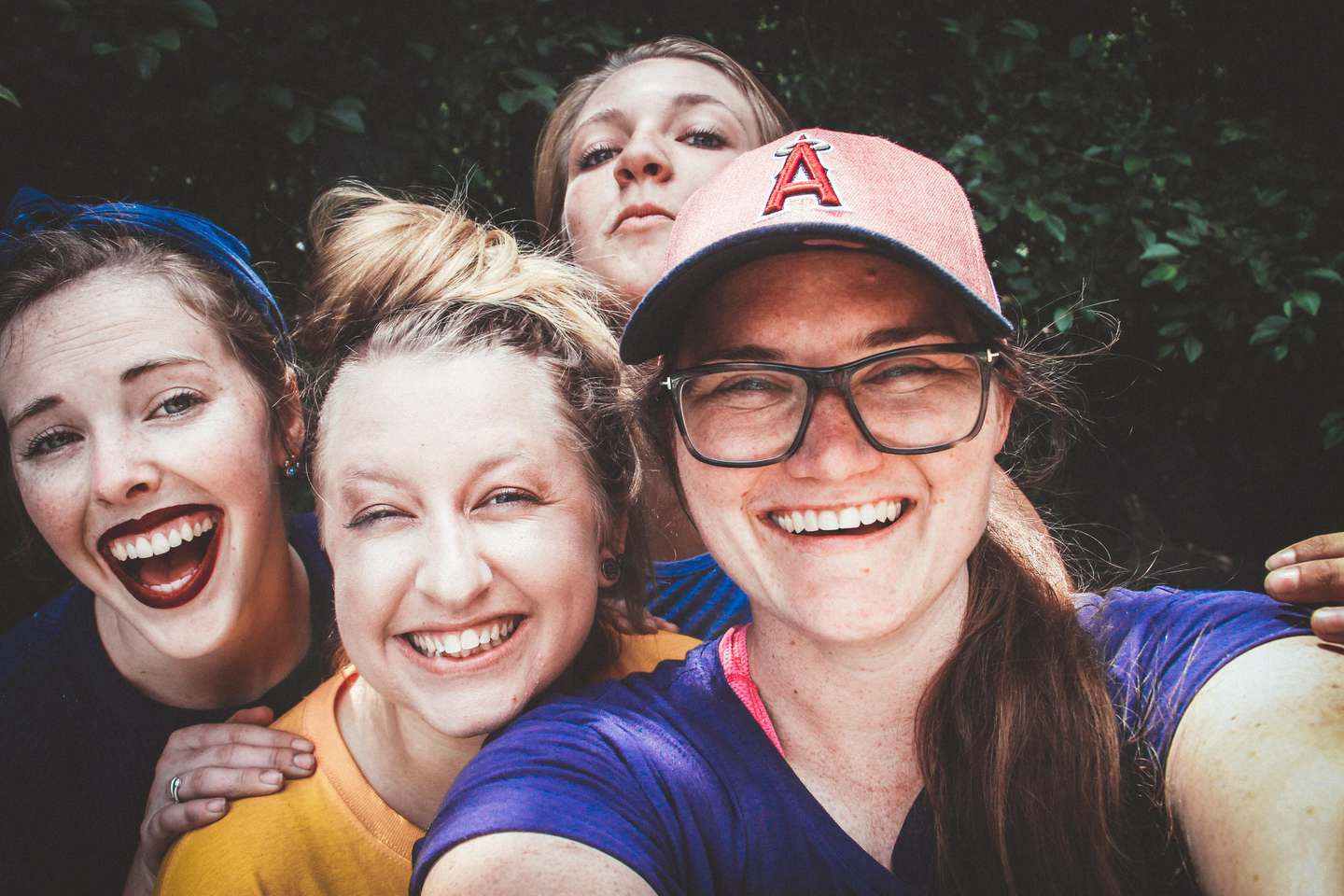 A Guide to Fun Activities and Making Friends with Bend Social Co
Things to do in Bend, Oregon
Oct 9, 2023

Exploring Bend, Oregon: A Guide to Fun Activities and Making Friends with Bend Social Co
Are you planning a trip to Bend, Oregon, or perhaps you're a local looking for exciting new experiences? Bend, nestled in the heart of Central Oregon, offers a wealth of outdoor adventures, cultural activities, and opportunities to connect with like-minded individuals. In this blog post, we'll explore some fantastic things to do in Bend, along with how joining the Bend Social Co can introduce you to new friends in this vibrant city.
Exploring the Great Outdoors
1. Hiking and Biking Trails
Bend is renowned for its pristine natural beauty, and there's no better way to experience it than by hitting the trails. Explore the Deschutes River Trail, Tumalo Falls, or take on the challenge of the iconic Bend Ale Trail on a bicycle.
2. Kayaking and Paddleboarding
With the Deschutes River flowing through the heart of Bend, water activities like kayaking and paddleboarding are immensely popular. Rent equipment or join a guided tour to navigate the serene waters.
3. Skiing and Snowboarding
In the winter, Bend becomes a winter wonderland. Head to Mt. Bachelor for world-class skiing and snowboarding. Whether you're a seasoned pro or a beginner, there's something for everyone.
Immersing in Bend's Culture
4. Bend's Craft Beer Scene
Bend boasts one of the highest breweries per capita in the country. Visit breweries like Deschutes Brewery, Crux Fermentation Project, and Bend Brewing Co. to savor the local flavors.
5. Art Galleries and Museums
Explore Bend's artistic side by visiting galleries like At Liberty Arts Collaborative and Franklin Crossing. For a dose of history, the High Desert Museum offers an educational experience.
6. Live Music and Entertainment
Bend's music scene is alive and thriving. Catch live performances at venues like the Tower Theatre or the Les Schwab Amphitheater, which hosts various concerts and events throughout the year.
Connecting with Bend Social Co
If you're new to Bend or simply want to expand your social circle, Bend Social Co is the perfect solution. This community-driven organization connects people through a wide range of fun and engaging activities.
What is Bend Social Co?
Bend Social Co is a vibrant community of Bend residents and visitors who share common interests and passions. Whether you're into hiking, biking, arts and culture, or simply want to meet new friends, Bend Social Co has something for you.
How Does It Work?
Browse Events: Visit their website to explore upcoming events, from outdoor adventures like group hikes to social gatherings at local hotspots.
Join an Event: Sign up for events that pique your interest. Whether it's a scenic hike or a casual wine tasting, you'll have the opportunity to meet new people who share your passions.
Make Friends: Bend Social Co events are designed to be welcoming and inclusive. You'll quickly find yourself making new friends and building lasting connections.
Why Join Bend Social Co?
Meet Like-Minded Individuals: Bend Social Co attracts a diverse group of people united by a love for Bend and its offerings. You'll meet individuals who share your interests and passions.
Explore New Activities: The range of activities offered ensures that there's always something new to try and enjoy, helping you make the most of your time in Bend.
Community Support: Whether you're a new resident, a visitor, or a long-time local, Bend Social Co provides a supportive and friendly community where you can feel at home.
In conclusion, Bend, Oregon, offers an abundance of outdoor and cultural activities that cater to a wide range of interests. Moreover, joining Bend Social Co is an excellent way to make new friends and create memorable experiences in this beautiful city. So, whether you're embarking on a solo adventure or looking to expand your social circle, Bend has something special in store for you!