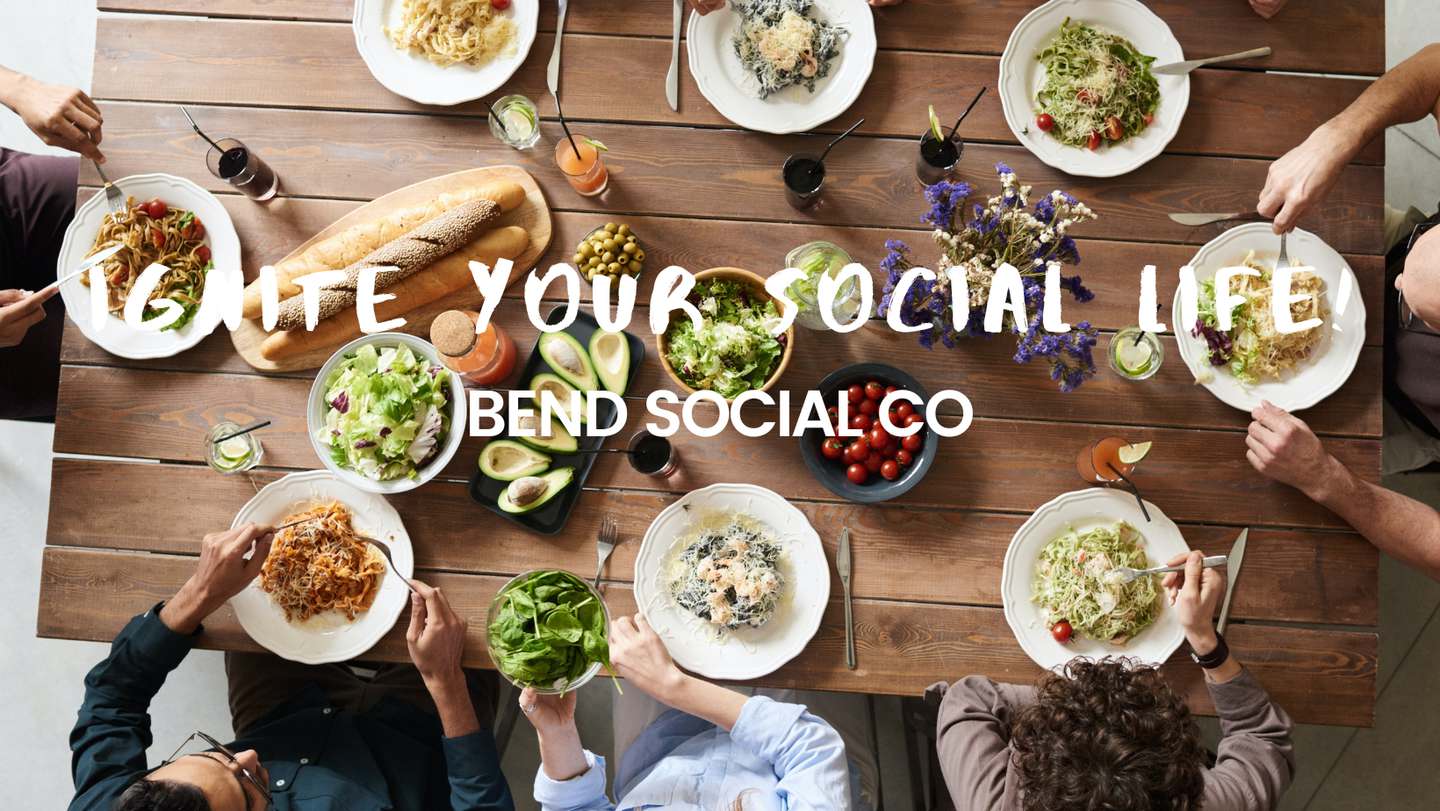 Dating and Making Friends in Bend with the Bend Social Co
Things to do in Bend, Oregon
Oct 3, 2023

Dating and Making Friends in Bend with the Bend Social Co
Are you new to Bend, Oregon, or simply looking to expand your social circle and potentially find that special someone? Look no further than the Bend Social Co, your one-stop destination for dating and making friends in this picturesque city. In this blog post, we'll explore the exciting world of socializing and dating in Bend while highlighting how the Bend Social Co can be your ultimate guide to connecting with like-minded individuals.
Discovering Bend's Charm
Bend, often referred to as the "Outdoor Playground of the West," is a haven for nature enthusiasts, foodies, and adventurers alike. Nestled in the heart of Central Oregon, this vibrant city offers an array of outdoor activities, craft breweries, and a welcoming community. But how do you go about meeting people and finding that special someone in this tight-knit community? That's where the Bend Social Co comes into play.
Bend Social Co: Your Social Connection Hub
The Bend Social Co is a local organization dedicated to helping people in Bend forge meaningful connections. Whether you're new in town or simply looking to expand your social circle, they have a variety of events and activities to suit your interests. Here's how they can help you navigate the world of dating and friendship in Bend:
1. Social Events and Mixers
The Bend Social Co hosts regular social events and mixers that provide the perfect opportunity to meet new people in a relaxed and fun atmosphere. Whether it's a themed party, a trivia night, or a wine tasting event, these gatherings are designed to help you connect with fellow Bend residents.

2. Outdoor Adventures
Bend is known for its stunning natural landscapes, and the Bend Social Co takes full advantage of this by organizing outdoor adventures. From hiking and biking to paddleboarding and skiing, these outings provide a fantastic opportunity to meet active, like-minded individuals.
3. Community Volunteering
Making friends and finding love is often about shared values and interests. The Bend Social Co encourages community involvement by organizing volunteer opportunities. Not only will you be giving back to the community, but you'll also meet people who are passionate about making a difference.
4. Online Community
To further enhance your social experience, the Bend Social Co maintains an online community where you can connect with fellow Bend residents, share your interests, and stay updated on upcoming events. It's a great way to stay engaged even between in-person gatherings.
Making the Most of Your Bend Experience
In a city as charming as Bend, you'll find countless opportunities to make lasting friendships and discover romance. The Bend Social Co is your invaluable partner on this journey, providing the resources and support you need to navigate the local social scene. So, whether you're looking to hike through breathtaking landscapes, enjoy a craft beer at a local brewery, or simply make new friends, let the Bend Social Co be your guide to all that Bend has to offer.
Bend, Oregon, is a place brimming with possibilities for connection and adventure. By joining forces with the Bend Social Co, you'll find yourself at the center of a welcoming and inclusive community, ready to explore the great outdoors and make lasting friendships. So, what are you waiting for? Dive into the Bend social scene and discover the friendships and romance you've been searching for!